The former President of the Republic of Ghana, John Dramani Mahama has heavily reacted to the news that has been trending for some time now.
Former President John Dramani Mahama has been linked with endorsing cryptocurrency and bitcoin trading. This news has gotten the attention of John Mahama and the headline of this news was; "John Mahama's latest investment has experts in awe and big banks terrified".
READ ALSO: Sad News Hit Ex-President John Dramani Mahama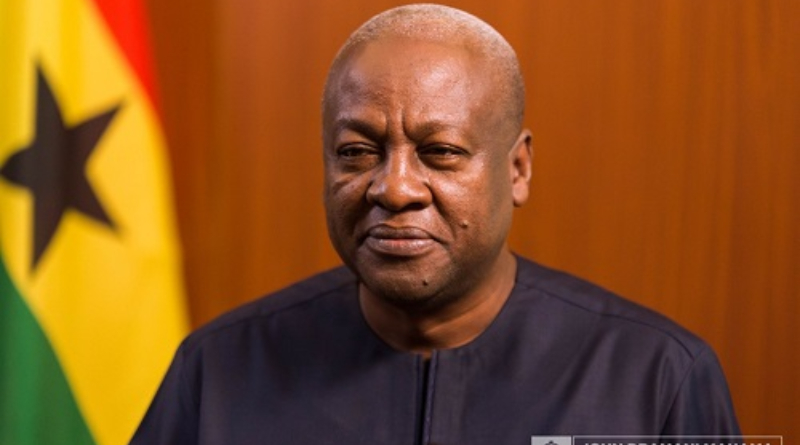 Now the former President has Reacted to the trending news by boldly that he has neither endorsed cryptocurrency and bitcoin trading nor has he patronized or even encouraged anyone to patronize it. He made this official on his official Facebook page.
"Is that supposed to be an April fool's prank? I have neither endorsed cryptocurrency nor bitcoin trading. And I have not patronized or encouraged anyone to patronize it. Please disregard any endorsement attributed to me, John Dramani Mahama."
Reacting to this, Ghanaians started mentioning names of people who they suspect, could be behind this malice. Others also told Mahama to be calm.
In other news, Sammy Gyamfi of the NDC has finally applauded the sitting President Nana Addo for his incredible political performance.
Sammy Gyamfi as we all know is a persistent economic perfectionist who has already shown to Ghanaians that he has a high level of interest in matters of the economy and the progress of the country. He has had his heart sinking in the deed of one of his most vehement opponents, Nana Addo Dankwa Akufo-Addo.
Nana Addo has won the hearts of many, and when I say "won the hearts of many," I don't just mean winning people over to the NPP, but also getting people from other parties to applaud and give him a standing ovation.
This does not imply that his plans or ambitions are the best among those thrown into the political arena by other politicians. Rather, it is human enough to recognize someone who is doing good work.
Some of these have been projects initiated by the NDC, while others have been initiated by the NPP. The president has authorized the construction of the tamale flyover.
Nana Addo commissioned this project after months of setbacks and critical issues that stymied its progress. After many ups and downs, it has been commissioned, and Sammy Gyamfi couldn't hide his delight in Asempa's 3kosii sen show.
He praised him for the project and his work on the flyover. The flyover is calculated ahead of time to reduce not only traffic but also to avoid the many road accidents and wrong turns that occur in this area. The current government should be commended for reducing haphazard and careless driving methods with a complex motorcycle movement.
SOURCE: www.ghnewslive.com