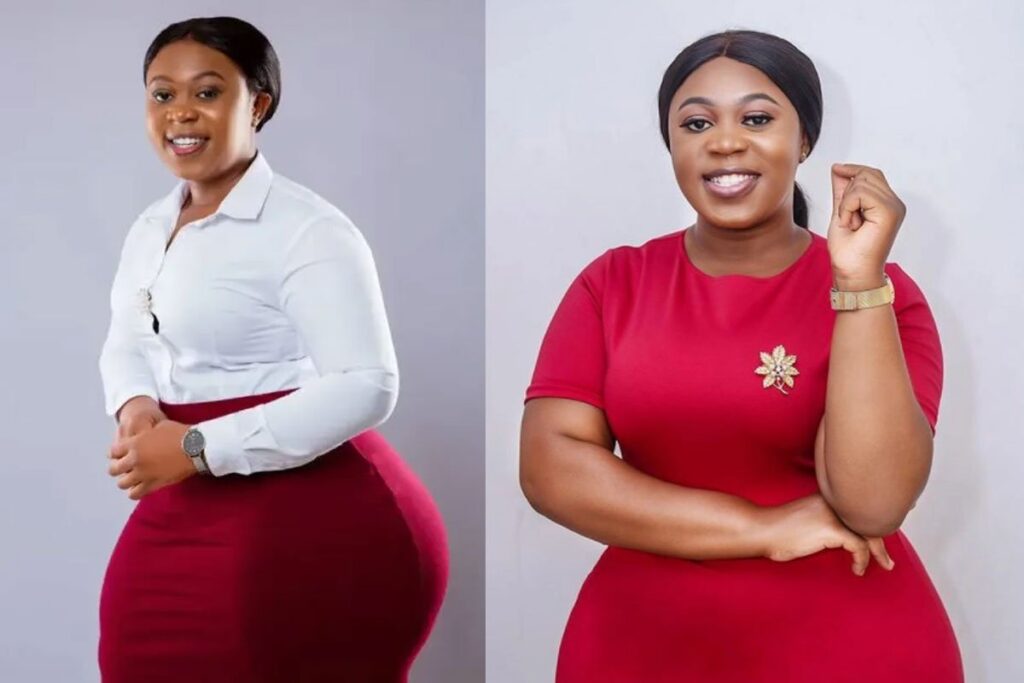 Rebecca Derry has made it clear that she would highly consider a man with a six-pack before entering into any serious relationship.
Rebecca Derry is the SRC Secretary aspirant of the University of Ghana (UG), she has been trending online for disclosing that she is single and only searching for a man with a flat stomach since her eyes will only open to a man with a great physique, and a six-pack.
Rebecca Derry got all the attention after making this statement. She has become famous and has now announced her decision to contest in the upcoming UG SRC election basically because of her huge frame and voluptuous figure.
She was live on Radio Univers recently and the conversation got deep to the extent that she was asked about her relationship status. She smiles and said, although she is single, she only has an eye for a man with a six-pack.
Rebecca Mwinviel Derry is a Level 300 student at the University of Ghana, she undertaking Political Science and Classics, as well as running for General Secretary in this year's SRC elections.
She finished her primary school education at the Christ Apostolic Student Complex which is located in Berekum, then in the Brong Ahafo region, where she was the Senior Girls Perfect. She completed the JHS and proceeds to Saint Roses Senior High School in Akwetia for secondary school.
Rebecca Mwinviel Derry was born in the Upper West Region but she grew up in Santasi, a Kumasi suburb. She comes from an 8-member family and is the daughter of a Christ Apostolic pastor.
Read Also >>>> Meet the man who walks with thousands of bees on his body for over 30 years