The Inspector General of Police, George Akuffo Dampare, has been given another probable basis for the temporal incarceration of reggae-dancehall artiste, Shatta Wale.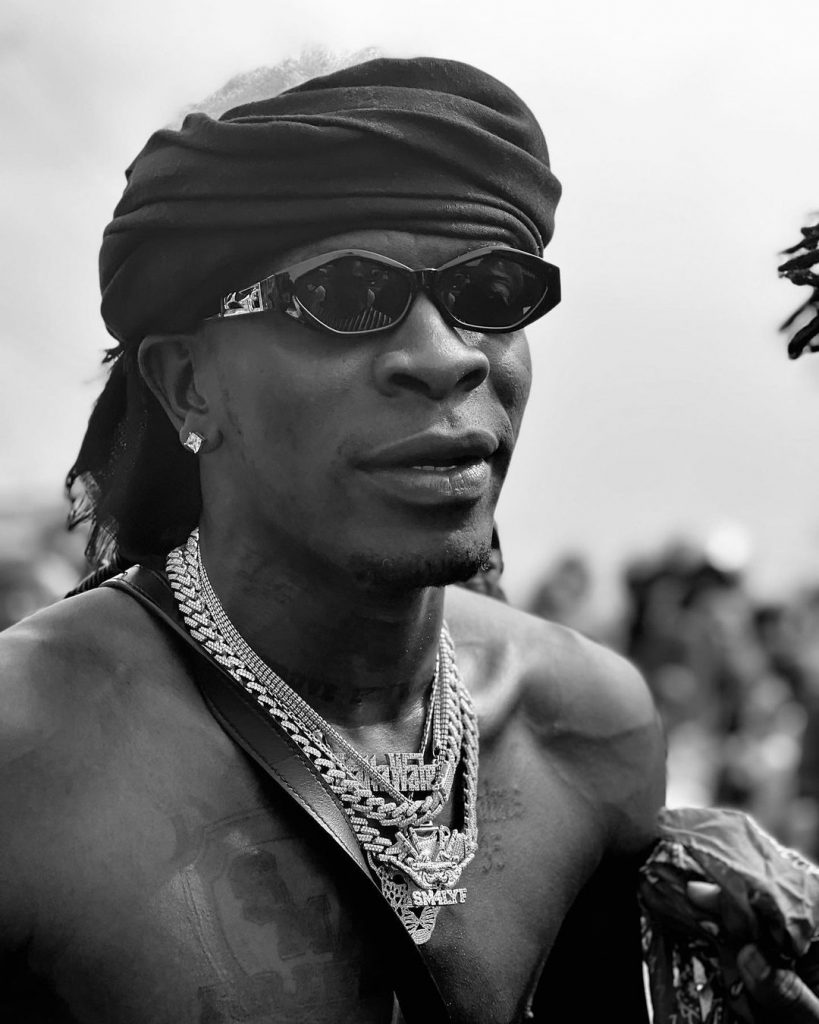 The fast approached arrest of the "Cash Out" hitmaker, has been deemed legally warranted on the grounds of his alarming proclamation of evidential claims made against his previous manager, Bulldog.
Shatta Wale, has uncovered that Bulldog had a hand in the murder of Kwaw Kese's late manager, Fennec Okeyere, a couple of years back.
The Police have affirmed that they are doting their i's and crossing their t's, with respect to the assertions of the dancehall artiste, over the proclamations he put out on Wednesday, in the wake of his disagreements with Bulldog.
In an explanatory discourse, the police said they have gotten hold of Shatta Wale, regarding this issue, as seen underneath;
"The attention of the Police Service has been drawn to a tweet by Charles Nii Armah Mensah Jnr., popularly known as Shata Wale, regarding the death of artiste Manager Fennec Okyere. The Police have made contact with Shata Wale who is cooperating with us on the matter," the statement indicated.
A few hours after the public statement from the police was disseminated, it was made known by certain media houses that the SM leader, has been captured and is presently in the confines of the police's grip, providing investigative assistance.
In any case, Shatta Wale has stated that he hasn't been captured, as various outlets may have earlier reported, thus, he had a properly sound sleeping experience in his luxurious mansion yesternight.
In a progression of Facebook posts, he said;
"All of a sudden myopic people deh spread news that I hv been arrested.. Industry agenda"
"I slept well last nite paaaaa. Good morning to the real SM Empire!! Let's open another page..Next song dropping from the GOG album," he cheerfully stated.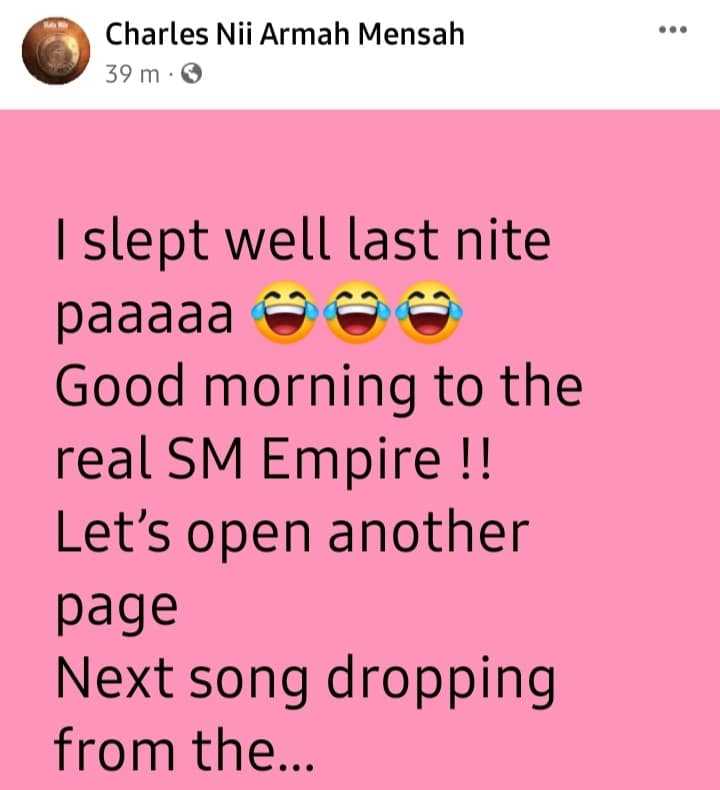 Shockingly, in the midst of this uproar, Bulldog, who has been blamed for playing a part in the demise of Fennec Okyere by Shatta Wale, has stayed mute.
Perhaps he has been exhorted by his legal counselors not to respond to the claims for the time being, until he's called upon by the police.
Realistically, it is hopeful to expect that he will resolve the issue, to reaffirm his credibility and reputation, seeing as Shatta Wale has done a good job of tarnishing it.