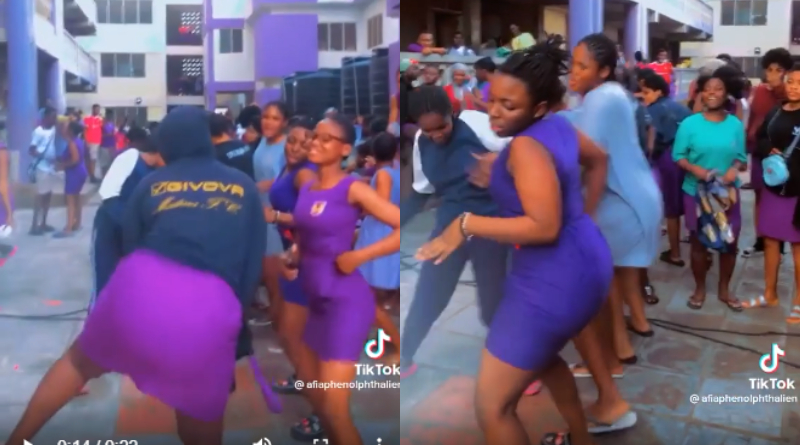 Ideal College Girls Captured On Camera Tw3rking
Many social media users were unable to remain silent after seeing a video of Ideal College Girls—probably between the ages of 17 and 22—showcasing their dance abilities.
READ ALSO: [Watch Video]– After their final paper see what these students were caught doing at the dorm
These young girls are students at Ideal College, according to the individual who submitted this video on social media, and this is how they celebrated after completing their final West Africa Senior School Certificate Examination (WASSCE) papers.
If you watch the video carefully, you can see that these students were twerking in their uniforms at their school premises. The school authority might know something about the entertainment session as it was organized in the school.
Some social media users after coming across this video said that it would have been better for them to wait for the WASSCE result before the celebration.
Some Ghanaians said that these girls dancing moves show that they are slay queens who are going to be added to the already slay queens we have in the country. Others said that some of these girls will still write NOV/DEC examinations because their dancing moves and behavior show that they are not serious students.
SOURCE: www.ghnewslive.com