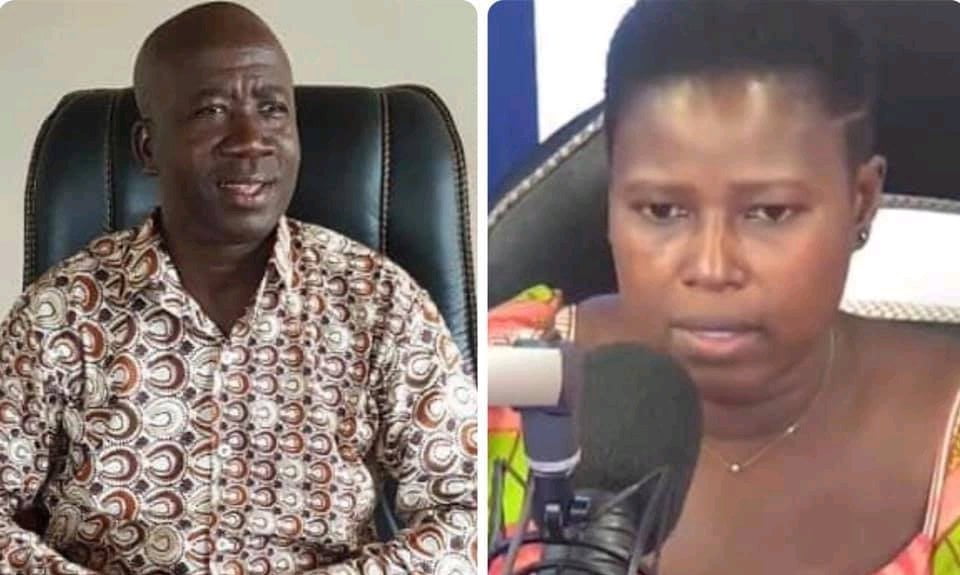 A lady with the name Emelia has alleged that the District Chief Executive (DCE) for Bosome Freho in the Ashanti Region made her visit a voodoo to get him appointed as DCE during the first term of the NanaAddo Dankwa Akufo-Addo's government.
Emelia is the lady who did that juju runs for the DCE, she was on Oyerepa FM in Kumasi where she made it clear that, Hon. Yaw Danso has been her boyfriend for the past three years although she was aware that the man had a wife and a family. hmmmm
Emelia in the interview said that Yaw Danso asked her to help him get the DCE appointment from Nana Addo, and that is where she decided to see a fetish priest for assistance to ensure that her man gets the appointment.
She said after Yaw Danso had got the appointment, he has refused to come to her neither has he come to pay homage to the gods that helped him secure the appointment adding that the gods have been haunting her ever since.
She also made it clear that the District Chief Executive (DCE) has threatened to kill or make her mad if she continues to worry him.
Meanwhile, the DCE who refused to speak live on air told the radio station to direct the woman to go to WAJU and the right quarters to seek redress if she thinks she has a case and not sit on the radio to get her issues addressed.