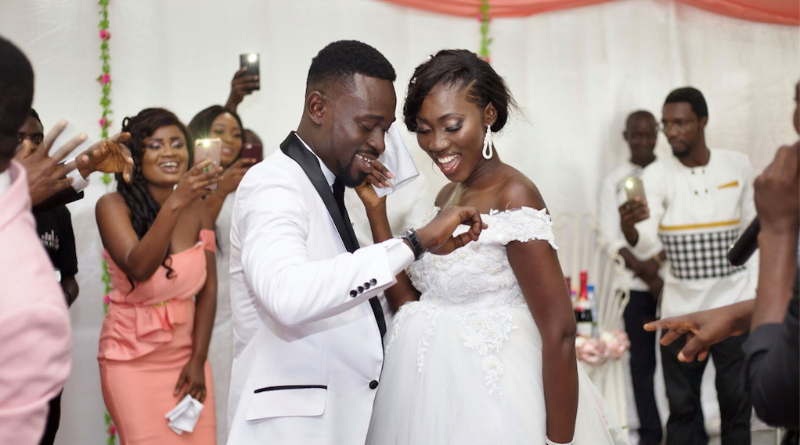 Kobby Kyei, a popular musician and blogger, has revealed that he married his wife, Georgette, in a hurry because she was pregnant.
Kobby Kyei talked about his humble origins and how he used to sleep on a black blanket that cost GHc20 during an interview on Ayekoo Ayekoo. The Ghanaian blogger referred to the blanket as "my first property."
Kobby Kyei claimed that the only source of income for him was the stipends given to journalists during press conferences called "Solidarity." He admitted that sometimes, GHc50 was given to him as "soli."
READ ALSO: You don't need much money to get married, I married broke – Kobby Kyei
"I had just started blogging and nobody knew me or had my name on their list when I went to events".
Kobby Kyei disclosed that when his wife got pregnant, he asked her to keep it although he wasn't financially stable.
"The very day we realized she was pregnant, I held her hand and went to see her parents", he told the host of Ayekoo Ayekoo on Accra 100.5 FM.
"My girlfriend's parents did not know. The girl didn't tell them also. She protected me because she believed I was hardworking and could make it".
Kobby recounted how he showed the marriage list to his parents but they shot him down because it was an impromptu ceremony.
"I went to show the list to my parents but they told me they were unprepared and this was an impromptu wedding and I wasn't employed", he disclosed.
He disclosed how he used his "soli" money to buy clothes and other necessities and other items on the marriage list.
Source: www.ghnewslive.com