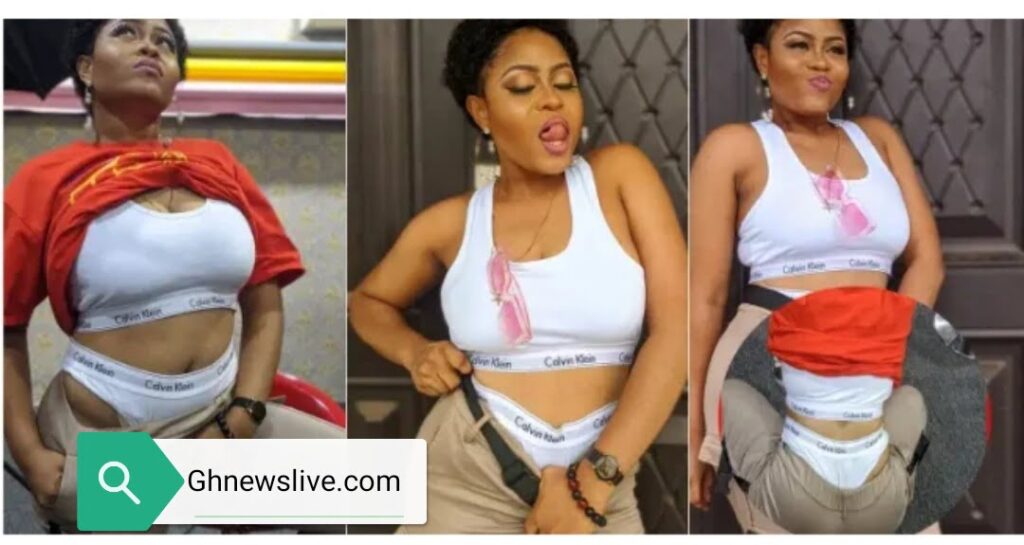 A young and vibrant Ghanaian actress with the name Yehu Deborah known in showbiz as Shishiwisca has just claimed that she has seen the nak@dness and slept with 300 Ghanaian men and according to her, they are all in trouble.
She revealed this in an interview monitored by Ghnewslive.com on BOGA Tv, the 27-year-old Ghanaian actress or celebrity, Shishiwisca said that she started seeing a particular spirit at the age of 15, where she thought it was something normal until she grew up knowing it was actually a very dangerous spirit, she said the spirits keep telling her what might happen in the next minute, or perhaps the next morning.
According to this Ghanaian Actress, when the spirit posses her, it controls her to do all sorts of dirty things which has led her to sleep with more than 300 Ghanaian Men, and all those men who have slept with her were just sleeping with a Snake "Anaconda".
Hmmmm this world😳😳