Gambia is currently trending as Mamady Doumbouya demands the rest of the money he gave the national team as they couldn't win the AFCON.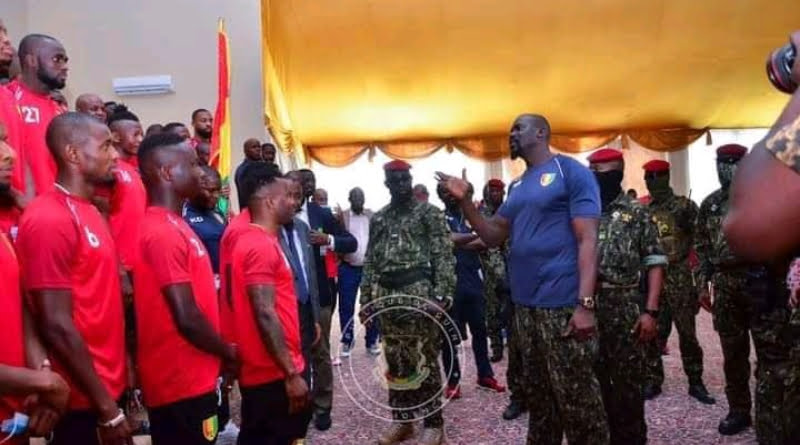 Mamady Doumbouya has become the point of discussion after demanding the rest money he gave to his country's team for the AFCON 2021. Before the African Cup Of Nations, Colonel Mamady Doumbouya had a meeting with the Guinea Football Team. When he met them, his message to them was that they should go and win the tournament. He told the team to either win the tournament or refund the monies which will be spent on them.
The team performed well in the tournament but unfortunately, they were kicked out in the Round of 16 by Gambia. Gambia scored them by a goal to nil in the Round of 16.
Today, Mamady Doumbouya has met up with the Guinea Football Team after their elimination from the competition. Surprisingly, Mamady Doumbouya praised them for their performance in the competition. He told them that he has forgiven them for not winning the trophy. He stated that though he wanted them to win the trophy he knows that it will take time since they are now building the team.
However, he told them that the money given to the team was for Quarter-Finals, Semi-Finals, and the Grand Finale, and for that matter, he is asking them to return it to the coffers of the country as soon as possible.