Ghanaian popular Youtuber, Kwadwo Sheldon has declared that he doesn't fear anyone in the country apart from the Inspector-General of Police, Dr. George Akuffo Dampare.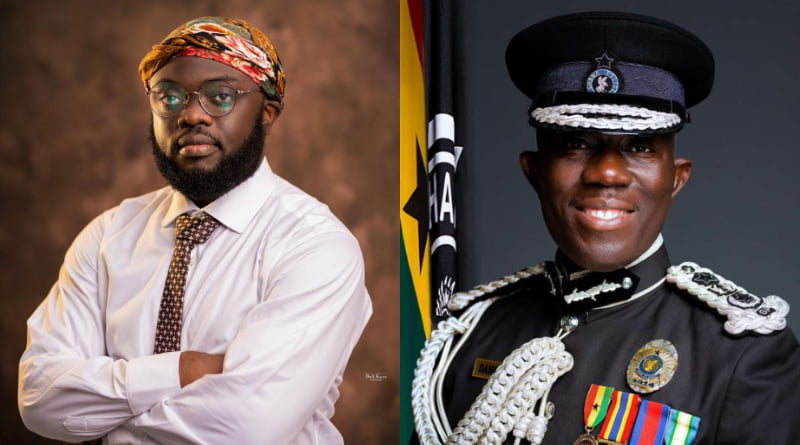 Kwadwo Sheldon is one of the best entertainers on Youtube, he makes great content to entertain, inform and educate his subscribers on his social media platforms. Sheldon has grown to become one of the people in Ghana who always talk their mind and also initiate beefs or encourage peaceful beefs among celebrities.
His recent beef with Shatta Wale and other top Ghana musicians made him see a lot of threats but now he is out with a bold statement, he made this statement during his interview with Fiifi Pratt on Kingdom 101.9 FM.
The Ghanaian content creator said that he is not afraid of anybody or entity in the country apart from the chief of the Ghana Police Service.
According to Kwadwo Sheldon, he doesn't get intimidated easily and he is not in the space of people who feel intimidated by the actions and words of other people, hence he is very courageous in his submissions on matters arising.
READ ALSO: Abena Cilla, The Beautiful Ghanaian Model Has Taken Over Social Media With New Photos Showing Her Body Shape
He went on to say that, a lot of people within his space as ass-kissers, hence they are very cautious about their utterances especially when it goes against their favorite celebrities or personalities but with him, he supports everyone and chastises everyone when they need be.
Kwadwo Sheldon claims that he has never received death threats from anyone ever since he emerged into the scene because his submissions are mostly not that deep to trigger anyone to make threats at him.
He said he is fearless in his dealings because his comments are mainly generalized and not personalized to shame or ruin anyone's reputation.
Watch the video below: