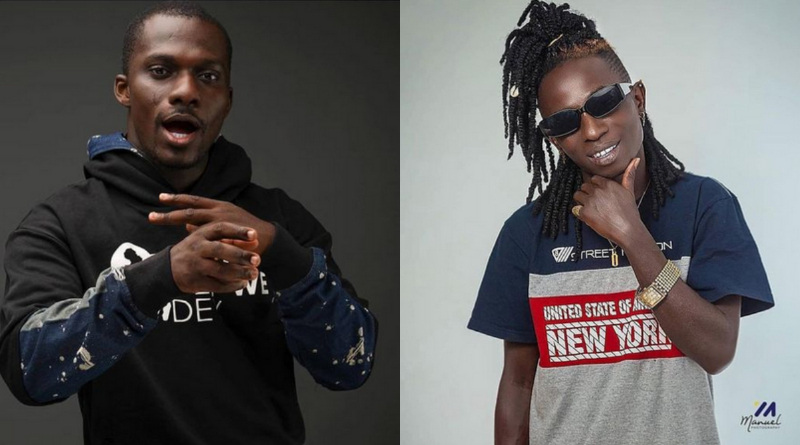 It was unnecessary to ask Patapaa for permission before interviewing his wife, Liha Miller, according to award-winning Ghanaian blogger Felix Nana Yaw Adomako Mensah, often known as Zionfelix.
The lifestyle and celebrity blogger claims that because he has conducted interviews with numerous women in the entertainment industry without first getting their husbands' or boyfriends' consent, he did not feel the need to treat Patapaa's wife any differently.
READ ALSO: Patapaa Apologizes To ZionFelix For Publicly Disgracing Him
This comes after the "One Corner" singer chastised the blogger after many footage of him spending time with his wife in Germany appeared on social media.
Patapaa alleged that the blogger has an ulterior motive behind his sudden magnetism with his wife. He added that Zionfelix has been the one behind most of the troubles in some celebrity marriages, adding that people have to be careful of him when he comes closer to their wives.
Speaking on his Uncut Show, Zionfelix stated that he has no intentions to have any kind of intimate relationship with anyone's wife no matter the bond.
When asked why he never sought the permission of Patapaa before interviewing his wife, Zionfelix cited that he has interviewed the likes of Fella Makafui, Xandy Kamel, and other female entertainment personalities without the permission of their husbands.
However, he confessed to being a die-hard fan of Patapaa despite their scuffle and loves most of his hist songs.
Watch the video below:
SOURCE: www.ghnewslive.com