Popular Nigerian relationship expert, Blessing CEO, has used her latest Instagram post to educate women on how to show love to a man without having to tell him.
Blessing CEO backed up her caption with an interesting explanatory video where she explained the steps that women should take, especially if they are trying to express their love to a man in public.
READ ALSO: "The First Person Who Gave Me 100 Million Naira Has Not Even Seen My Underwear" – Blessing CEO Revealed
In her revelation in the video, she said all women have to do when they have a crush on a man they have met in public is to look at the man with a beautiful smile and wink at him. She said she should touch her hair, look at him again with another beautiful smile, and pretend as if she was receiving a call.
She continued by saying that after the lady has come up with several smiles, she can then frown her face and drop her phone as if it had fallen down, and expect that the man will approach her so as to show her some care, and from there she can then shoot her shot at him.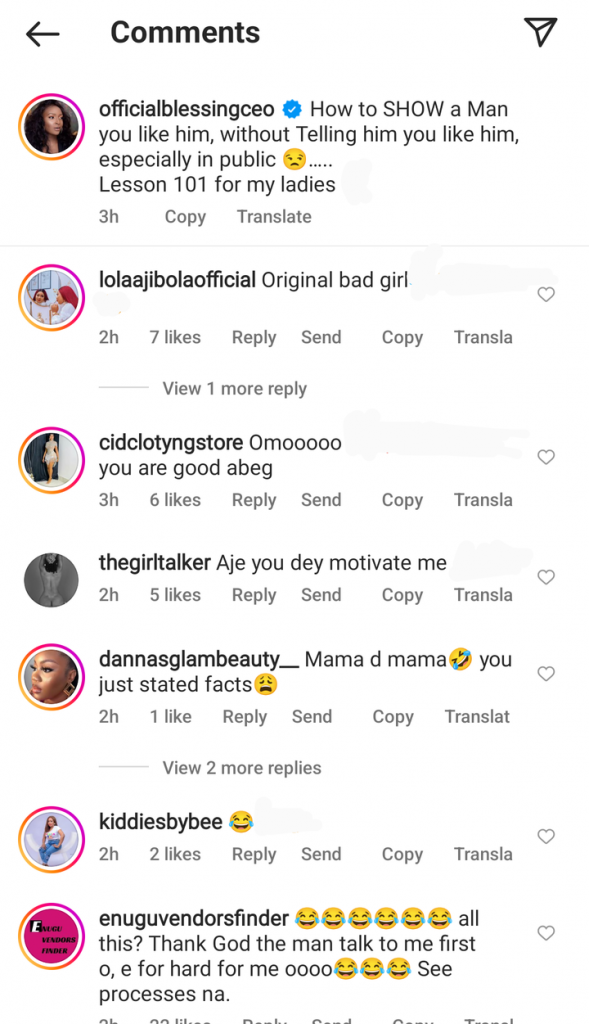 Source: www.ghnewslive.com