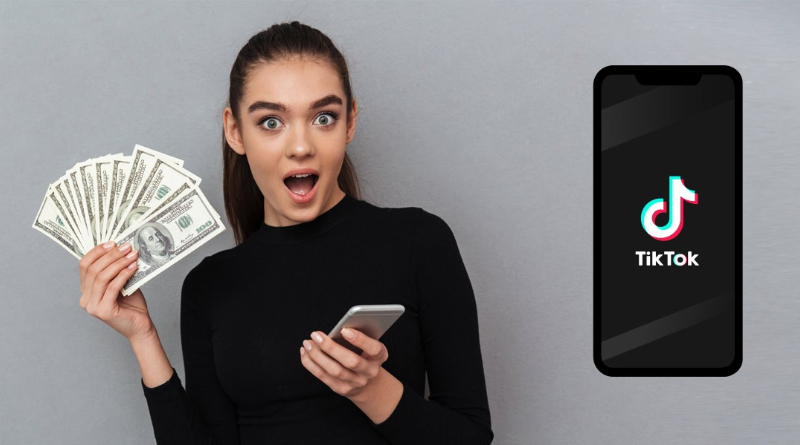 You are wondering how to make money on TikTok?
To make money on TikTok directly you must be 18 years of age or older, have more than 10,000 followers, and have at least 100,000 views over the last 30 days.
You can then apply to the TikTok Creator Fund in the app. But just like painting a picture or determining your ex's ex's relationship status, making money on TikTok requires a little creativity. While there are official, app-funded methods of earning cash, there are plenty of other ways that you can make money on the platform—even if you don't have a ton of followers.
Similar to social media creators active on other platforms, many TikTok users have already reached financial success through the app. And while TikTok may seem like a new frontier, the strategies you can use to make money will probably look familiar (check out our guides to making money on Instagram and Youtube). There are many ways to make money on TikTok (see below), and how you go about monetizing your account will determine your earnings.
4 ways to make money on TikTok
1. Partner with a brand you trust
Sponsored content on TikTok is defined as content for which you receive something of value. That's the goal, right? For example, a brand might pay you to make a TikTok video talking about how great their soy candles smell, or you might receive a free skydiving trip in exchange for posting about it.
(Though we're not recommending taking any free skydiving offers). And brands are very much interested in entering such paid collaborations. A study on influencer marketing found that in December 2019, 16% of U.S. marketers planned to use TikTok for influencer campaigns—but in March 2021, that number went up to 68%. In other words, influencer marketing is blowing up on the platform.
2. Partner with an influencer
This is the reverse of the first strategy. If you are an established business looking to grow your presence (and make money) on TikTok, reach out to an influencer whose content aligns with your brand.
Fashionista Wisdom Kaye recently partnered with perfume company Maison Margiela in this TikTok, and food blogger Tiffy Chen partnered with Robin Hood (the flour, not the fox) in this one:
According to this study by Tomoson, every dollar spent on influencer marketing yielded an average of $6.50 for the business, with the top 13% surveyed reporting a return of $20.
What's more, half of the marketers say the customers gained through influencer marketing were higher quality than customers brought in through other channels, like email marketing or organic search. In conclusion: influencers, well, influence. Effectively. (Even micro-influencers!)
3. Use Tiktok to advertise your products
If you've already established merchandise, this is the most obvious route for moneymaking: create TikToks that show off your products, including all the details that make them unique. Make sure you include a link to your shop in your bio.
Here's a great example—fashion brand Klassy Network shows off how to wear a "brami."
You can also create your own, personalized merch, like Italian Greyhound (and proud gay icon) Tika the Iggy did. The dog's owner, Thomas Shapiro, sells Tika-branded clothing online. Makeup brands like Fenty Beauty and Cocokind are also killing the merch game.
4. Get TikTok's Creator Fund payouts
This is the app-sanctioned moneymaking method we were talking about earlier. On July 22, 2020, TikTok announced their new Creator Fund, pledging to give $200M U.S. to "encourage those who dream of using their voices and creativity to spark inspirational careers."
The internet—and the world—ate it up, and only a week later, they announced that the fund would grow to $1B U.S. by 2023. So how do you get your hands on that sweet creator cash? The app has a few boxes you have to tick before you can apply:
Be located in the US, UK, France, Germany, Spain or Italy
Be at least 18 years of age
Have at least 10,000 followers
Have at least 100,000 video views in the last 30 days
Have an account that abides by TikTok Community Guidelines and terms of service
You can apply for the Creator Fund through the app—as long as you have TikTok Pro (the best things in life are not free).
Source: www.ghnewslive.com