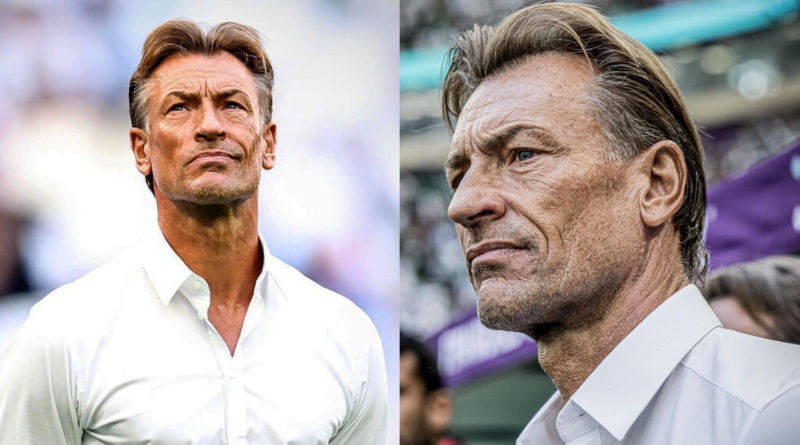 Herve Renard Biography
Former French player turned well-known football coach Hervé Renard is now in command of the Saudi Arabian national team. On September 30, 1968, he was born and reared in Aix-les-Bains, France. Although he is not married, he is now seeing former coach Bruno Métsu's wife.
Hervé Renard, real name Hervé Jean-Marie Roger Renard started his football career as a defender with French clubs AS Cannes, Stade de Vallauris, and SC Draguignan between 1983 and 1998. He worked as a cleaner after retiring as a professional player, working there in the morning and practicing with Draguignan in the evening, eventually creating his own cleaning company.
Herve Renard Coaching Career
Herve Renard Coaching career began with SC Draguignan in 1999 and quit in 2001. From 2002 to 2003, he worked as an assistant coach for Claude Le Roy at Shanghai Cosco in China.
Herve joined Vietnamese club Song Da Nam Dinh in 2004 for only 7 months before leaving for AS Cherbourg in 2005.
Herve Renard served Claude Le Roy's Ghana National Team as an assistant coach on September 12, 2006, and left in 2008.
Herve Renard was appointed manager of Zambian Football National in 2008, and in 2010, he set a record by leading the team to the quarter-finals of the 2010 African Cup of Nations for the first time in 14 years. He also quit his job and was replaced by Moses Sichone, who is serving as an interim.
In 2011, he returned to the Zambia National Team for a one-year deal, leading the team to victory in the 2012 African Cup of Nations.
Renard signed a new deal with Sochaux in French Ligue 1 after being appointed manager in 2013 and failed to make the team by relegating them despite being linked with the Moroccan National Team.
Renard was appointed manager of the Ivory Coast National Team head coach on July 25, 2014, where he won the 2015 African Cup of Nations tournament. He became the only coach in history to win the African Cup of Nations with two different countries.
Renard Herve joined the Moroccan National Team as manager in 2016, where he helped the team qualify for the 2018 FIFA World Cup in Russia for the first time since 1998.
He later became the first French coach to lead the Saudi National Team in 2019. He helped the Saudi team in qualifying for the 2022 World Cup in Qatar, when he upset Argentina in the opening game of Group C defeating them by 2-1 at Qatar World Cup
Herve Renard Honours
Herve Renard has won three titles as a coach. In 2012, he won the COSAFA Cup for the first time in South Africa. He has also won the African Cup of Nations twice, once for Zambia in 2010 and once for Ivory Coast in 2015.
Herve Renard Wife
Herve Renard is in a relationship with Viviane Dièye, the widow of coach Bruno Métsu. They haven't married yet.
Herve Renard Children
Candide Renard, Audrey Renard, and Kevin Renard are Herve Renard's three children.
Herve Renard Age
Herve Renard is 54 years of age born 30th September 1969.
Herve Renard Height And Weight
Herve Renard height is unknown and not currently in our database. His body measurements and weight will be updated shortly.
Herve Renard Salary
Herve Renard salary is approximately £966,961 after being appointed as a Saudi head Coach as of November 2022
Herve Renard Net Worth
Herve Renard net worth is estimated to be around $103 million after winning two major African tournaments with Zambia and Ivory Coast, according to Wikipedia and Forbes.
SOURCE: www.hellovybes.com