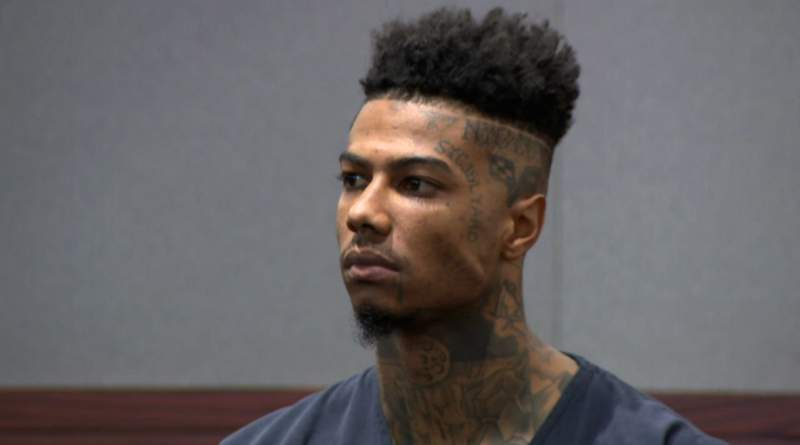 Popular American rapper Blueface was born Jonathan Jamall Porter. On January 20, 1997, he was born in Los Angeles, California. With the release of his song "Respect My Cryppin," he gained notoriety in 2018. The rapper became well-known after the song became a viral hit.
Cash Money West, a division of Cash Money Records, has a contract with Blueface. He joined the label in 2018. Hip-hop, trap music, and rap are some of his musical genres.
In addition to music, Blueface is a beginner boxer. On July 23, 2021, he made his professional debut against TikTok star Kane Trujillo.
Why Blueface Was Arrested?
The rapper was detained in Las Vegas, Nevada, on November 15, 2022, on suspicion of attempted murder and shooting on October 8, that same year.
The Clark County Detention Center housed Blueface.
Blueface Has Been Arrested In The Past
On November 16, 2018, a man approached Blueface at a Chevron petrol station with the intention of robbing him. Blueface fired a shot at the suspect's car before being taken into custody and charged in California with shooting at an occupied vehicle. Blueface was granted free on $69,000 bail on November 18.
On February 1, 2019, Blueface was also taken into custody for felony gun possession after police found a loaded, unregistered handgun in his possession.
FACT
The artist, whose real name is Johnathan Porter, was booked into the Clark County Detention Center in Las Vegas, according to a statement from the Las Vegas Metropolitan Police Department.
The 25-year-old was arrested on "warrants for attempted murder with a deadly weapon and discharging a firearm at/into an occupied structure" related to a shooting on October 8, police said in the statement.
A $50,000 bond was set Wednesday during Blueface's initial court appearance on the charges, according to court documents, and a preliminary hearing is scheduled for January.