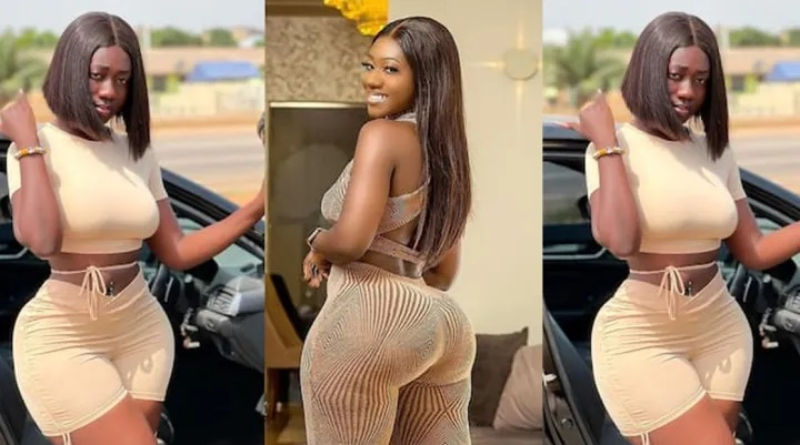 Ghanaian Popular Tiktoker, Hajia Bintu has revealed that she used her own savings to buy her Mercedes Benz.
Not long ago we published a story about Hajia Bintu flaunting a brand-new Mercedes-Benz GLC63 that she bought. She made it clear that social media and influencer marketing have been her main source of income and have helped her to buy herself that luxury car.
READ ALSO: Model Empress Nard Unseats Hajia Bintu After Displaying Her Voluptuous B*tt – Video Goes Viral
All these controversies about Hajia Bintu's Benz came up again after being on Delores Frimpong-Manso's "The Delay Show" on TV3, She also said that she had saved enough to purchase the almost $150,000 vehicle.
"I saved a lot from my influencer deals and instant ads on Snapchat," she revealed.
"If I post Instant ads on snap and make 500 cedis, imagine posting 5 or 10 a day, multiplied by a week and a total it in the month and this just one category of ads," she said.
She also maintained that the car was hers and will not be captured by a second owner in the future.
"You know there have been times when people have said they own the car and later come out to say the real owner has come for it? We hope you won't come and say the same," Delay admonished.
Source: www.Ghnewslive.com