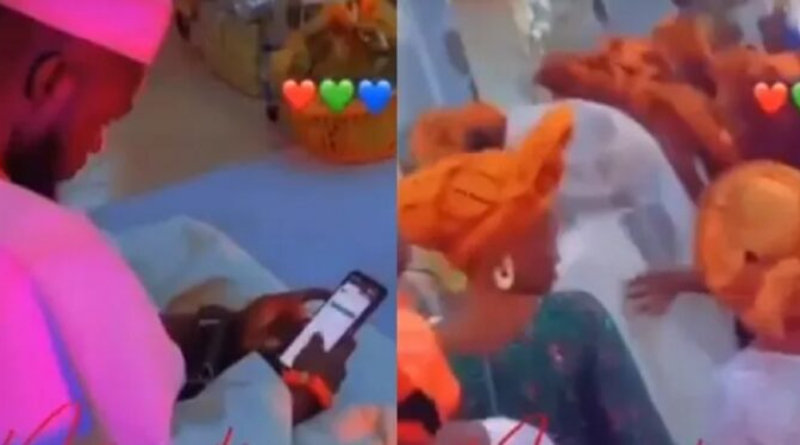 On his wedding day, a Nigerian guy was seen aggressively placing bets on his phone.
During the wedding reception, the groom was seen placing bets and also busily checking the developments on his betting platform while his bride was dancing joyfully by herself.
While the husband was sitting and completely absorbed in the bet, the bride was on the dance floor with her bridesmaids and guests, enjoying the beat as she celebrated her big day.
The groom was completely absorbed in his smartphone when someone approached him for a closer look, as seen on the wedding video, only to learn that he was betting.
Others speculated that the man may have a gambling addiction and lacked self control. Some Netizens responded that he was taking whatever steps were necessary to recover the money spent on the wedding arrangements.