Distinguished Ghanaian rapper, Michael Owusu Addo, going by his stage name Sarkodie, has specifically lauded Black Sherif, Ghana's currently most predominant artist, with extolling words of approval and validation, as he confirmed that Ghanaians are pleased with his unique musical abilities, in terms of his unprecented global acclaim and stardom.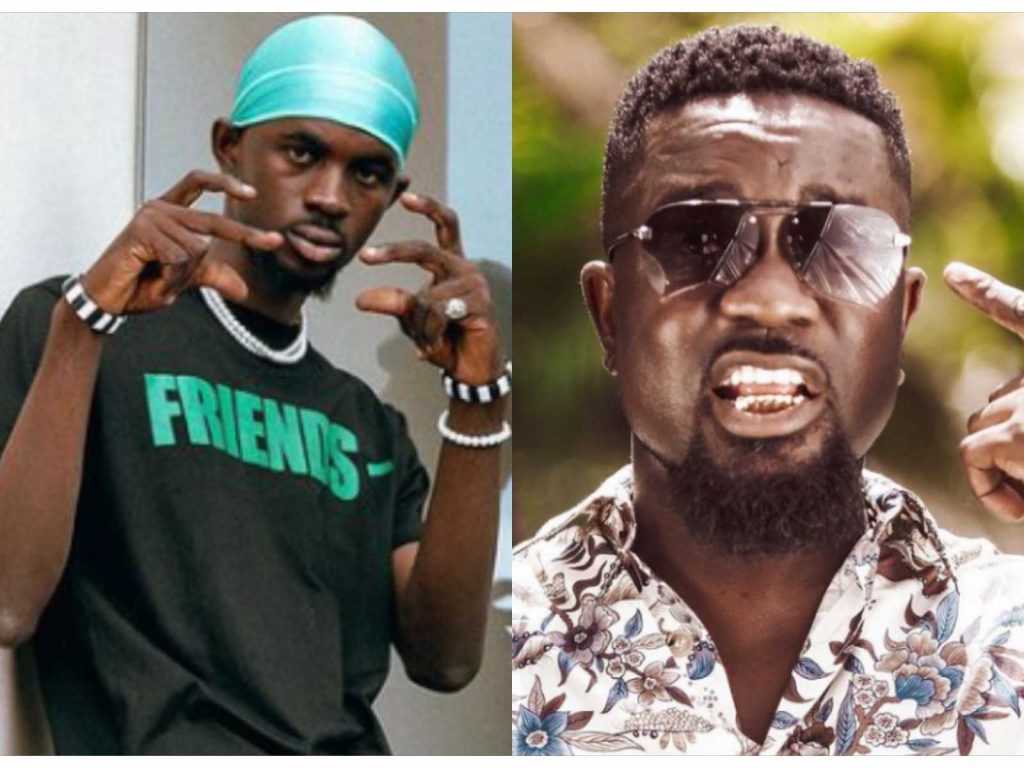 Black Sherif has been exceeding limits with his melodious tunes, which has in turn, given him the leeway to figure out how to make Ghana internationally famous. The youthful rapper has become one of the most decorated artists in the music business.
During the private cocktail party thrown by Black Sherif to celebrate his due accomplishments over the course of the weekend, Sarkodie applauded Black Sherif for his extraordinary works and furthermore praised his first ever album, 'The Villian I Never Was". Sarkodie expressed that Black Sherif's song titled 'Soja' has gotten Ghanaians hooked, as well as his fans worldwide.
Sarkodie likewise referenced that the youthful singer Black Sherif and his tunes have become perhaps the most requested among other songs in numerous countries, and he as an enthusiast of Black Sherif is pleased with his musical abilities, as well as his accomplishments.
Expressing his profound admiration of the sensational youngster, Sarkodie said, "International Blacko. I think it's how every Ghanaian feels and we all feel super proud. The fact that when you go somewhere you hear your country on the radio. I went to South Africa to shoot my new project and I go to the club and it's Blacko's music (playing)."
"I am talking about the biggest song that the people are looking at, the highest peak, and to see that and knowing that it is coming from my country makes me super proud," the genuinely joyous rapper admittedly revealed.