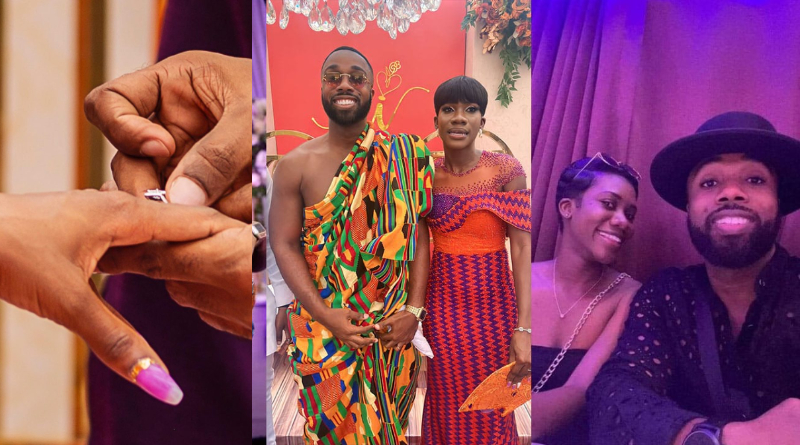 One of the popular Ghanaian actors, Harold Amenyah has finally tied the knot with his long-time sweetheart, Irene Owusu. The actor got married on April 1 2023 at Peduasi.
READ ALSO: Plush life: Jackie Appiah flies to London to eat English breakfast
The traditional marriage ceremony saw in attendance some known faces and big names in Ghana.
Videos of the ceremony are shared on Instagram for all to see. The April fool mantra is causing the most, hence footage of the plush ceremony is trending online.
Celebrity friends who attended the event including Caroline Sampson, Kojo Soboh and others took to social media to share the news.
Harold Amenyah ties the knot