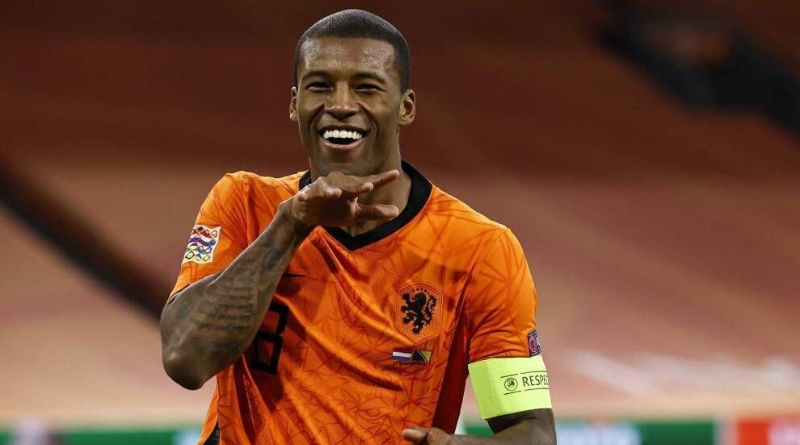 Georgino Wijnaldum on why he stopped using the name Boateng
Netherlands and PSG midfielder Georgino Wijnaldum has voice out on why he stopped using Boateng as his last name.
"I want to put on record that I am now Georginio Wijnaldum, not Georginio Boateng, in fact I have been known as George Wijnaldum for four years now," the Dutchman said in a 2013 interview, as quoted by Goal.

"Boateng was the name of my former stepfather who is related to retired Dutch footballer of Ghanaian-origin George Boateng."


He added: "My stepfather gave his surname to me but after he divorced my mother I got the Boateng off my name and took my mother's name Wijnaldum as my surname."

"My mother and my original father are Surinamese so people should get it clear."
Georgino Wijnaldum won the Premier League and Champions League with Liverpool before joining PSG on a free transfer.
The Ligue 1 winner has also been capped 86 times by the Netherlands.
Read also: World Cup: Black Stars jersey for 2022 World Cup leaks online
Follow AyeyiBruce on Facebook for more updates