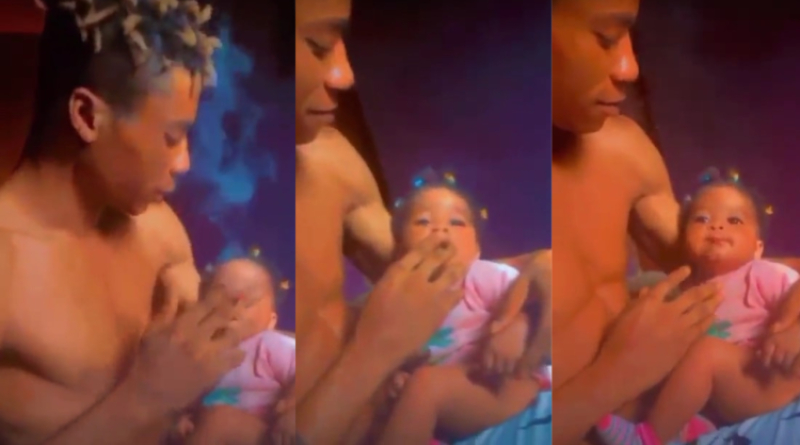 A video of a negligent father pushing his 6-month-old kid to smoke with him has gone viral online.
The father, who is evidently a chronic smoker, was shown in the video smoking while forcing his young daughter to imitate him.
Unexpectedly, the terrible footage was captured by the mother of the baby, who can be heard enjoying the incident and audibly giggling in the background.
About 90% of the comments under the trending video are petitioned to authorities to immediately arrest and prosecute the father whose action is very rash and shouldn't be tolerated.
The baby is still a child in the early stages of development and exposure to hazardous products like weed leads to defects of all sorts.
I don't know the kind of evil in the name of wokeness is this. People like the father in the circulating video shouldn't be parents at all.
Watch the video below to know more…
How can you do this? pic.twitter.com/nHvhTtDgnS

— GhPage TV (@GhpageTv) January 10, 2023