Ghanaian female songstress Mzbel, has at last dropped her eagerly awaited track, called "Asibolanga".
Fans have gone off the deep end after the songstress Mzbel, dropped her Yuletide banger, Asibolanga. A wide range of social media users have taken to the comments section of Mzbel, to commend the songstress for her still amazing singing abilities.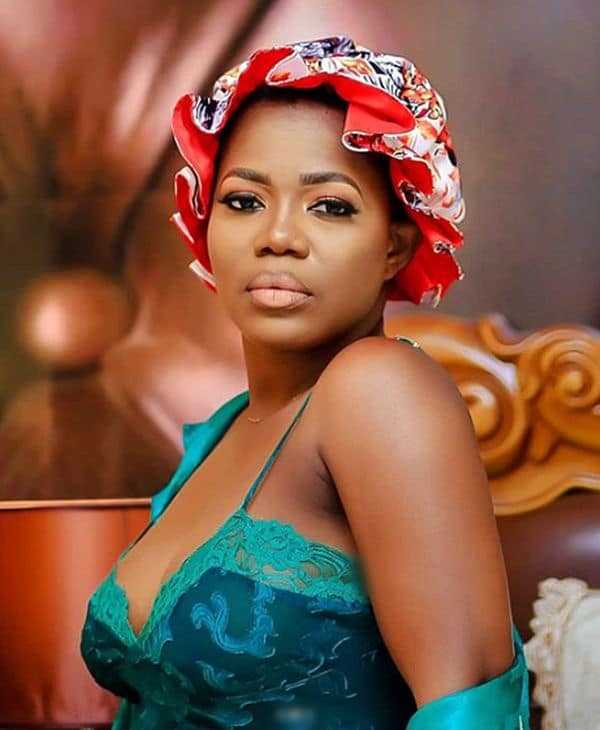 The name of the song, "Asibolanga", is a name attributed to Afia Schwarzenegger by social media influencer, Nana Tornado, during their episodes of conflicts via web-based media outlets. The track was inspired from one of the provocative names Nana Tornado gave to controversial female comedienne, Afia Schwarzenegger.
Various cybersurfers have responded to the song now made available by Mzbel, called "Asibolanga". As anticipated, the song's release has sparked a profuse heap of comments and expressions, as fans and admirers of Mzbel, commended her for her still flourishing music abilities, as seen beneath;
@dhaville: We waited for so long. Chai.. . Thus banger. We are waiting for the reply as usual but this time we want to hear something new about you. We are tired of Nugel Gaisi and knust story
@kingmingle: Your godmother get talent sori ❤️ I love you mum
@gustro: It's a banger🔥🔥🔥❤️❤️❤️😍😍😍 this is what i call true talent👏
@kwasiokawa: You can't tell me this tune is not lovely wow you got talent like crazy Mzbel this is a Christmas banger,you have shown you are godmother of all the female musicians in Ghana wow 🤩 👏🔥🔥🤣🤣
@kofikorsah:
I waited paa,🔥🔥🔥🔥 we masqueraders are using it as marching song this Xmas ❤️🔥🕺🕺
@Sherrycocoa: 😂😂😂😂it's a hit mehnnnnnnnnnn😂😂😂been listening on YouTube saaa😂😂😂vawlence!!!!
@Obrempong nana: So why stop dey release songs for the past years?
You dey stand tall like virgin boobs.
Herrrrrrr