A fake pastor has disgraced genuine pastors with his recent actions and netizens have shared reacted to it.
This was shared by a young lady in a recent social media post and in the post, she revealed that the lady who was robbed by this fake man of God is her mother.
She revealed in the post that this man deceived her mother that he has been sent by God to pray for her and during a fake prayer session, he absconded with her mother's N40,000 (GHC 700).
The post that she made reads;
"Omo that was how a fake pastor came to pray for my mom on Saturday in her store and told her to get on her knees and touch her shop for prayers, my mom being a very prayerfully woman don't think anything of it and immediately went into the mode of prayer.
It was hours after he left that she discovered that he stole 40k from her bag, she even said he left in a hurry and didn't ask for offering(she thought it was suspicious but she didn't think much of it then)"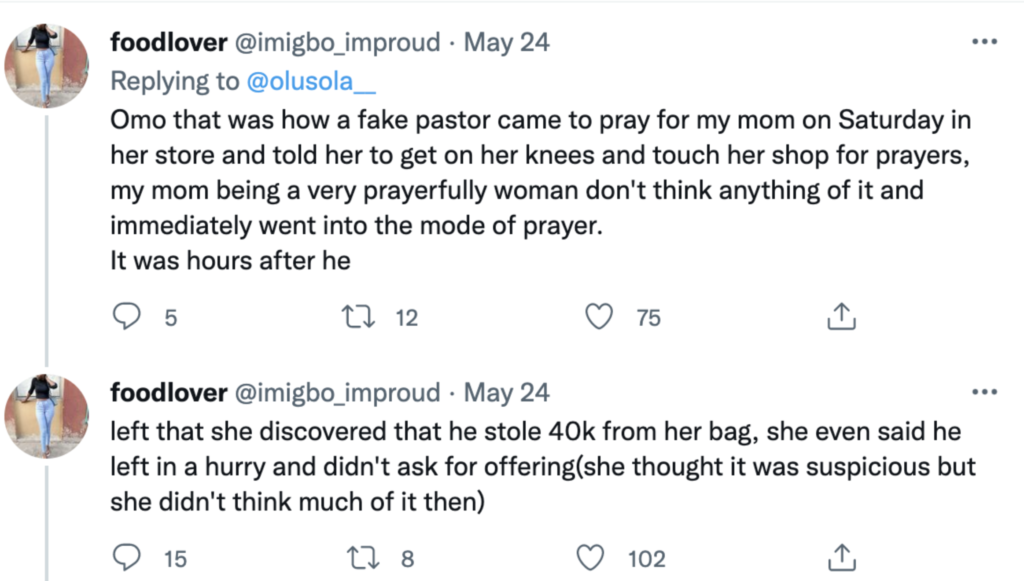 Source: www.ghnewslive.com