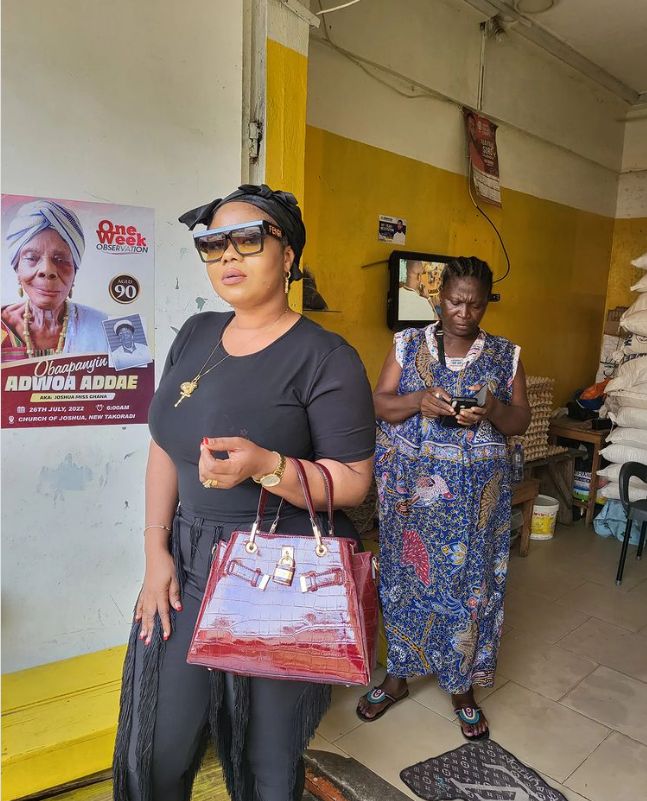 Ghanaian Gospel musician, vocalist and recently enstooled royal, Empress Gifty, has been hit with a series of traumatic experience, following the painful deaths of her beloved grandmother, and sister within a matter of days.
The distraught gospel artist, Empress Gifty unable to withstand the degree of tremendous loss she has suffered, shared the tragic news by posting the eulogy banners of her sister and grandmother who passed on, per days interval, via Instagram.
The amazing gospel musician, who has stood out as truly newsworthy lately with her frolics rather than her talent as a performer, addressed God as to why He sits still while she slips into this emotional condition of havoc, depression, and unbearable misfortune.
Evidently, she unfortunately declared the demise of her grandmother days prior. Yet, without having a breathing space to reflect on her loss, or devise a coping mechanism with which she could fall back on to keep herself strong, the merciless jaws of death slithered back into her life to deprive her of her dear sister.
She had already declared the passing of her grandmother to her various fans via social media, composing;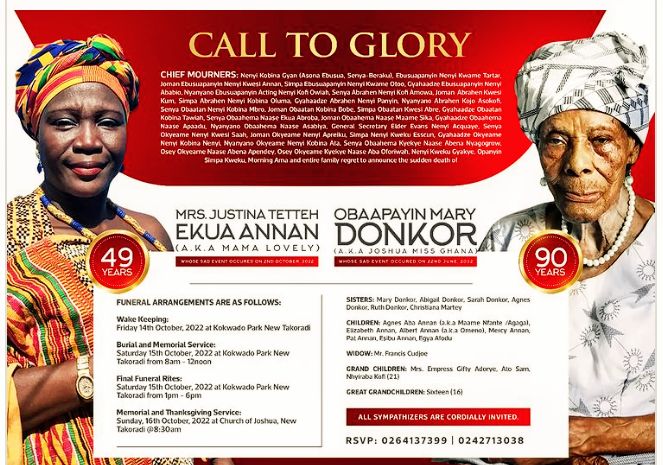 "Black Sunday ⚫️ 😭😭😭😭😭😭😭😭 Eiiii lovely as people of Takoradi called u Ekua get up , am calling u please pick up my calls, next two weeks is grandma's funeral ooooo ahhhhhhh😭😭😭😭😭😭😭 RIP BOTH OF U."
In this turn of events, her sister's demise has equally had a toll on her, causing her to share her grief on Instagram, as she wrote;
"💔💔💔💔💔💔😭😭😭😭😭😭😭 God why I lost my grandma and my sister eiiii."
All thoughts and prayers are amicably welcomed from her fans during this trying time of darkness, as Empress Gifty suffers an unfathomable level of loss. It is the hope of sympathizers, that the Lord wipes her tears away as she endures this shocking series of unexpected tragedy.
SOURCE: Ghnewslive.com