Ghanaian media personality who also doubles as an actress, Andrea Owusu who is well known as Efia Odo in showbiz has revealed her plans to replicate Rihanna's pregnancy lifestyle.
She made her plans known in a recent post she made on her verified social media handle on the popular social media platform, Twitter and her post was actually a reply to a tweet made by a social media user on the platform.
In the post, the social media user made it known that if a Ghanaian female celebrity had flaunted her baby bump on social media and in public like how Rihanna is doing, Ghanaians will chew the said celebrity to the point that there will be nothing left of her.
The post reads;
"let a Ghanaian female celebrity expose her belly the way Rihanna is doing on social media, there'll be a morality harangue every freaking day"
Upon seeing the post, Efia Odo said she will do what Rihanna is doing, however, she will do it in two years' time.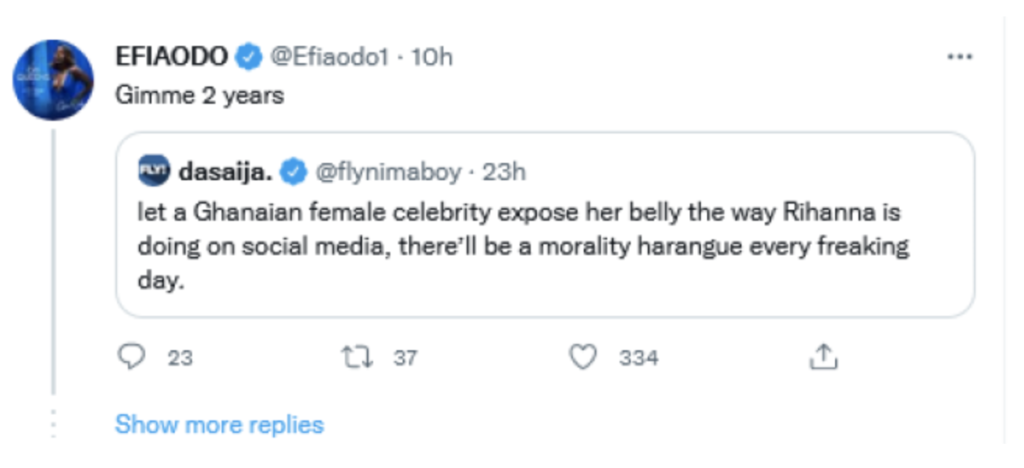 Source: www.ghnewslive.com