Ghanaian comedian, DKB has furiously and regretfully admitted his disappointments in relation to his political willingness in choosing President Akufo-Addo.
Ghanaian comedian, media presenter and host, Derick Kobina Boney, recognized and known by his abbreviated initials DKB, has overwhelmingly expressed his arrant disappointments in the office of the current President, Nana Akufo-Addo, especially with him conceding to the fact that his vote might have helped channel his triumph and rise to power.
In an interview on Accra FM, the Ghanaian comedian, said he is one of the electors that decided in favor of Nana Addo to be president, yet he is currently lamenting his choice.
DKB was conversing with Nana Romeo about legislative issues and financial aspects on his show, "Ayekoo" on Accra 100.5 FM, on Thursday, September 22, 2022.
He said unhesitatingly, "I voted for Nana [Akufo-Addo]," when inquired about who he decided in favor of, in the latest general voting excercise, DKB stated, "I have always voted for a winning president,."
DKB, when thrown a question about Nana Addo's effectiveness as president during the most recent six years of governance, said, "I am really disappointed." That the state of Ghana's development is critically dwindling .
"There are problems, but I believe that government gasoline subsidies would have helped since we are doing our bit. He proceeded to say that Ghanaian citizens "are paying the proper taxes," thusly, he had trusted that the public authority "would shock-absorb us a little."
Subsequent to contending that "Uncle Jerry [John Rawlings] received gasoline subsidies for so long ," on the side of government-ordered cost decreases, he said, "Our leaders say it's going to be a load on the government but it is a vital obligation."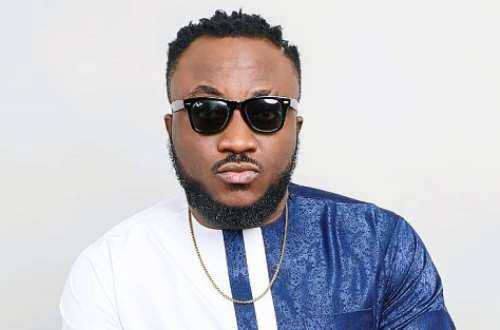 DKD has aligned his focus with relatively like minded Ghanaian bigwigs like Yvonne Nelson, Berla Mundi, Mzvee, and King Promise, who have stood in opposition to the nation's crippling financial dispensation.
King Promise as of late, said in an interview, that it is an unquestionable reality, that Ghana has become excessively expensive to reside in. He made this revelation, through a transmitted studio session interview on Accra's OKay FM.
"Ghana is expensive, no one can lie," he stressed. Expanding more on the issue, the singer further commented, "like things I use to pay for like maybe 12, 000, 13, 000 and 14,000 now is like 24,000. It doesn't make sense in less than six months".
From all indications, it has become empirically noticeable, that some Ghanaian influencers, are having a brutal point of assertion, with respect to the county's abhorrent rate of economic growth and stability.
SOURCE: www.ghnewslive.com