DJ Switch Gets Her Fans Going Hyper
DJ Switch Gets Her Fans Going Hyper: The winner of 2017's Talented Kids contest show, Erica Armah Bra-Bulu Tandoh, otherwise referred to as DJ Switch, is fulfilling her life's purpose with a rich direction of spotless trends and exciting escapades, in her experience as a secondary school student in the United States.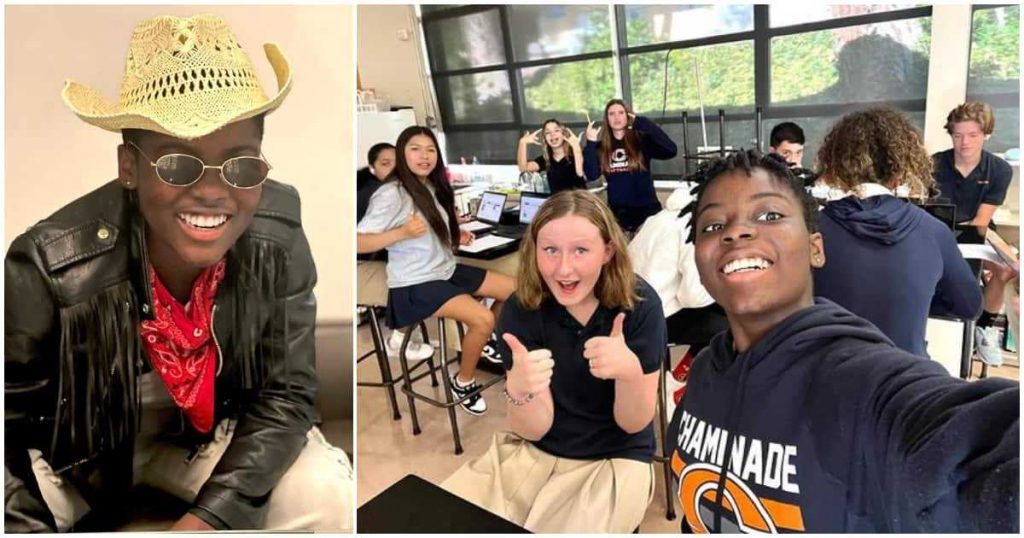 Having moments of wonderful experiences, the young persona shares her time reflection overseas, as she is seen in an awesome group photo with a portion of her mates, right after having an academic assignment project work, via pictures on social media.
The photographs have garnered inspiring responses from DJ Switch's appreciators, who are exceptionally invigorated by her success. By all indications, she seems to be quickly adjusting to life as an student in the States.
DJ Switch, who recently had her academic goals facilitated through the Chaminade College Institute, a non-governmental Catholic school in Los Angeles, shared the newest edition of photographs from her current place of study.
The photograph spotted on DJ Switch's Instagram page, depicted the 14-year-old having a personal moment with a portion of her schoolmates. Wearing a sweatshirt with the school's name boldly inscribed on the front, DJ Switch who now has dreadlocks for a hairstyle choice, took front place spot with her white colleagues.
Holding her phone with one hand, the young talent posed with her mates, whiles taking the picture using her other hand. Around eight of DJ Switch's mates, from white backgrounds, highlighted behind the scenes. A considerable number of them gave thumbs-up approvals.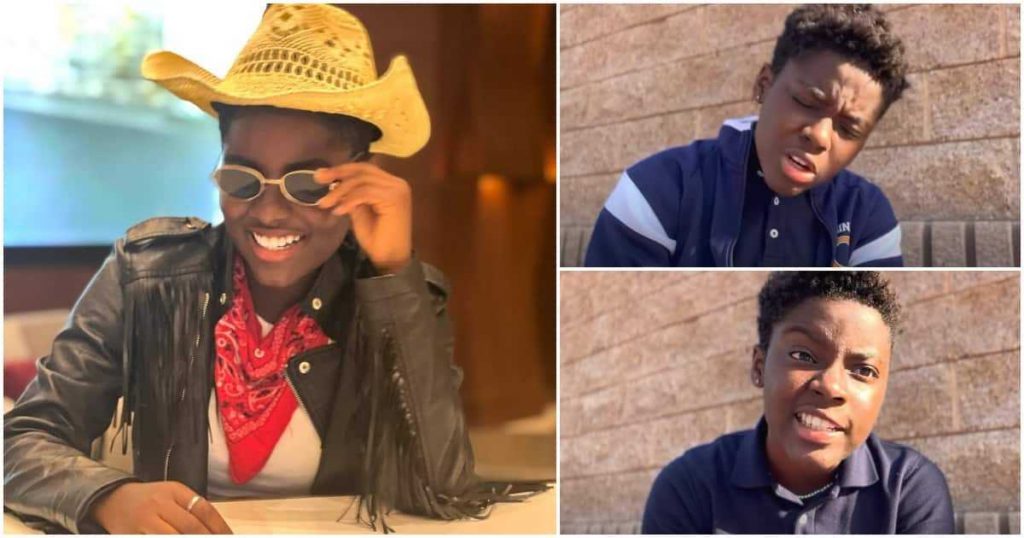 Sharing the photograph, DJ Switch intimated they had enjoyed a brief time off from a group work discussion to snap the picture.
"Oh yeah…we posed to the camera to relax up our mind after a long group work/discissions. Always finding ways to make reading and learning look easier with my mates," she expressed.
DJ Switch's photograph invigorates Ghanaians. In the wake of seeing the photo, numerous Ghanaians have communicated their fervor for DJ Switch. A portion of the responses gathered beneath are as follows;
real_vimlady said: "She still looks stunning" "I like the way you are enjoying school."
derry_a18 said: "Wow… I'm feeling the vibe. Enjoy ya self."
drakegraham950 said: "African life.. study hard and leave camera."
e.fah expressed: "Keep up the good work ❤️."
SOURCE: Ghnewslive.com