Nana Ama Boadiwa, the CEO of this great Non-Governmental Organization last Friday June 11, 2022 together with some dignitaries got Divine Education Watch unveiled.
Divine Education Watch is an initiative which seeks to help schools in remote areas to get access to better education.
During the launch, the organization had the opportunity to visit a school named Kejabril M/A primary and JHS in the Ahanta West District of the Ghana Education Service to interact with the JHS 2 & 3 on Science, Technology, Engineering and Mathematics ( STEM) and it was an educative engagement with these wonderful students.
Read Also: Nana Ama Boadiwa was crowned as the best Online TV Presenter in the Western Radio and Tv personality Awards.
The scheduled program was also done as part of the CEO celebrating her birthday with those amazing students. Together with some personnel in the STEM field came to encourage these Learners. Mr. Fancis Atuahene Scandy, Bra Mens, Madam Eva Ankrah, Mr. Ato Nketsiah and Mr. Ransford Nyamekye Jnr. graced the occasion with their presence.
Speaking to the Headteacher of the school, Madam Sarah G.D. Dick expressed her profound gratitude to the team for choosing her school over other schools in the District. She therefore emphasized on the need for Ghanaian school children to be abreast with STEM which literally means, Science Technology Engineering and Mathematics. She opined that, when Ghanaian focus on STEM related activities, it will expand the entrepreneurial forces in the country where more Ghanaians will be creating and inventing machines of their own which will relieve the country from reliance on foreign aids, she concluded.
Read Also: Ghanaians should be assertive in dealing with filth – Nana Ama Boadiwa fumes.
Divine Education Watch is unveiled and is ready serve mother Ghana in educational matters. The organization donated Sets of stationery to the learners of the schools and then had an amazing interaction with them on the need to get focused on their career paths as school going schildren. Madam Eva Ankrah touched on the need to prevent themselves from teenage irrelevant behaviours like teenage pregnacies, taking in illicit drugs, scamming and among others.
Delivering the speech, Mr. Francis Atuahene Scandy also elaborated himself and gave in his comments that, indeed Ghanaians can also be inventors. To him, he said, there is no difference in comparing the Whites to Ghanaians. We can also manufacture cars, mobile phones and other gadgets. It will surely be a dream – come through if we are really ready to be humble and learn. He used himself as an example on how he started his business from the scratch to this point making him a successful entrepreneur.
Those who also want to enter into the media space were motivated by Mr. Ransford Nyamekye Jnr, a staff of YFM Takoradi. To him, he said, nothing is too late in this world. You can become the person you dream of becoming only you will sit up and learn. Giving himself as an example, he said, The Media space is very lucrative and it needs diligent people, those who are always intrinsically motivated. One can still pursue a dream career if he or she is ready to learn from the right career path. Never be discouraged on your target you have set for yourselves. Just press on and deliver what it takes for now to pass your examinations.
Read Also: Mediocracy, Jealousy and Co is killing Takoradi Media Players – Nana Ama Boadiwa
The learners were empowered at the function and were also pleased with the messages delivered. Below were some of the footages from the scene.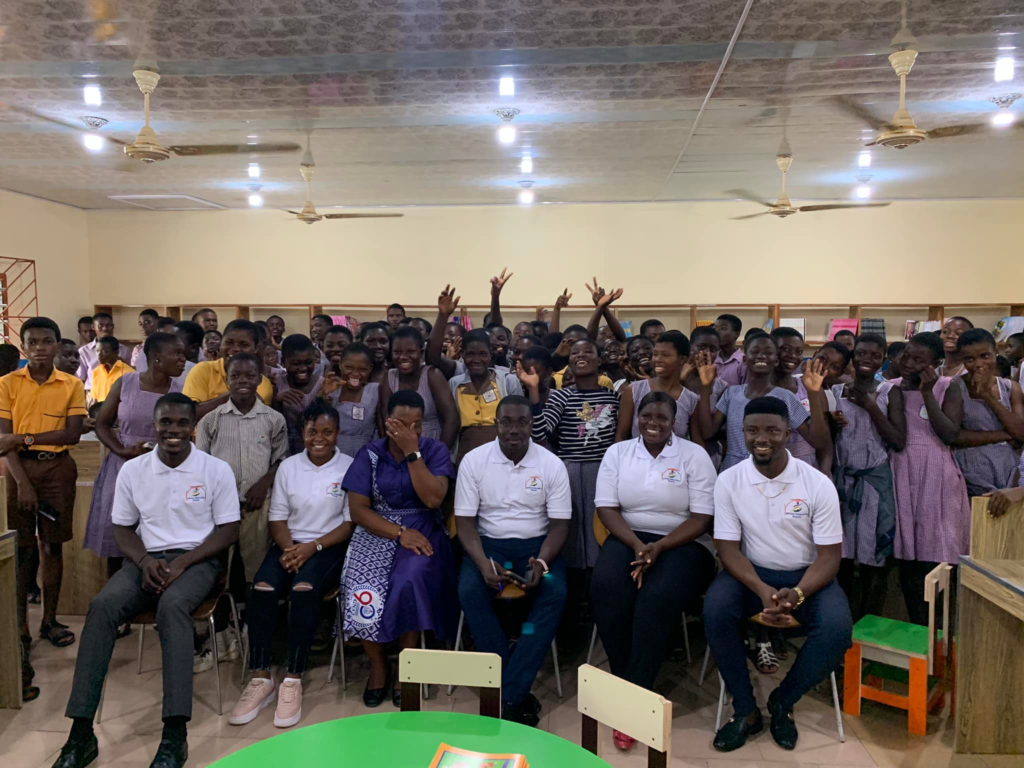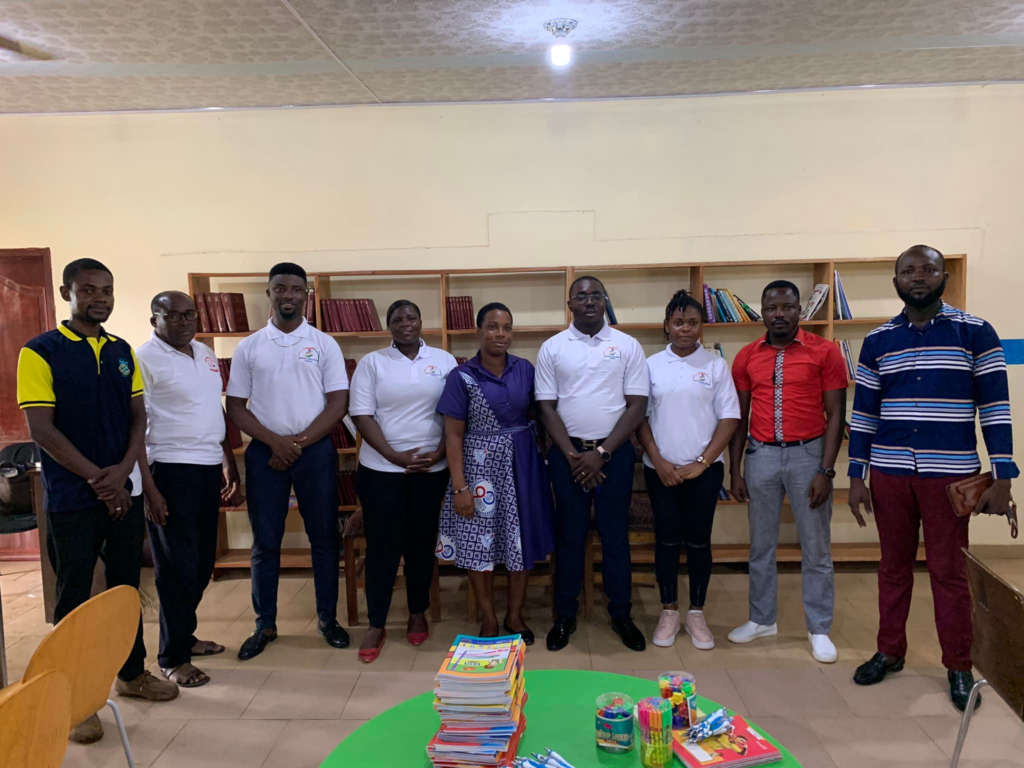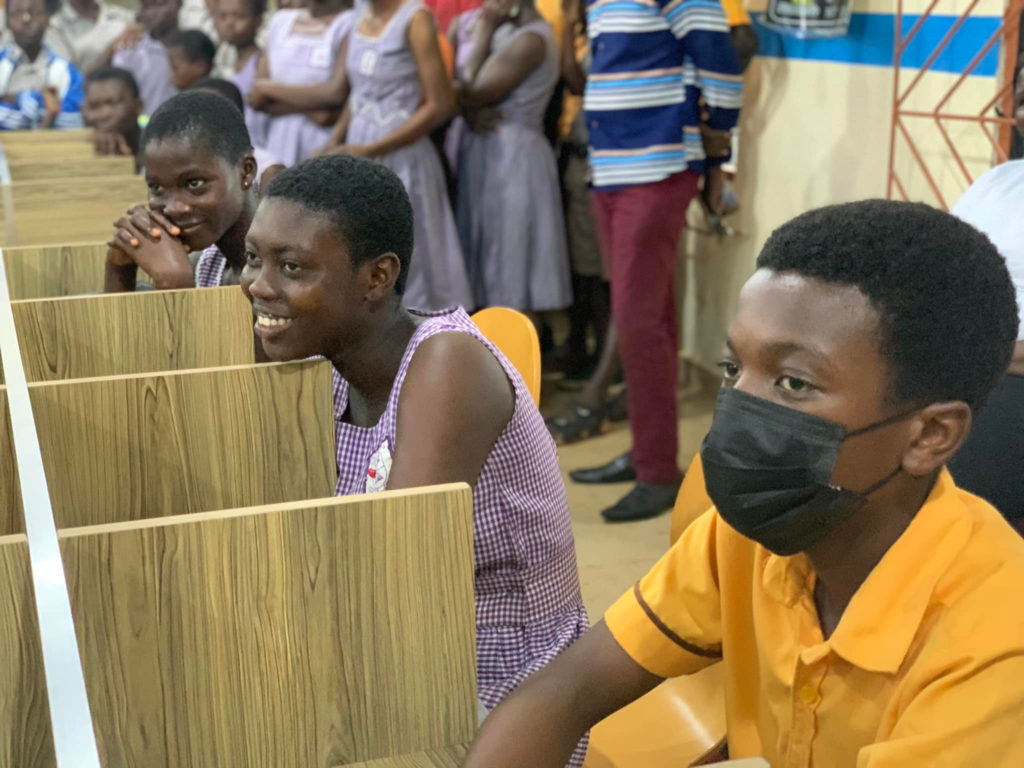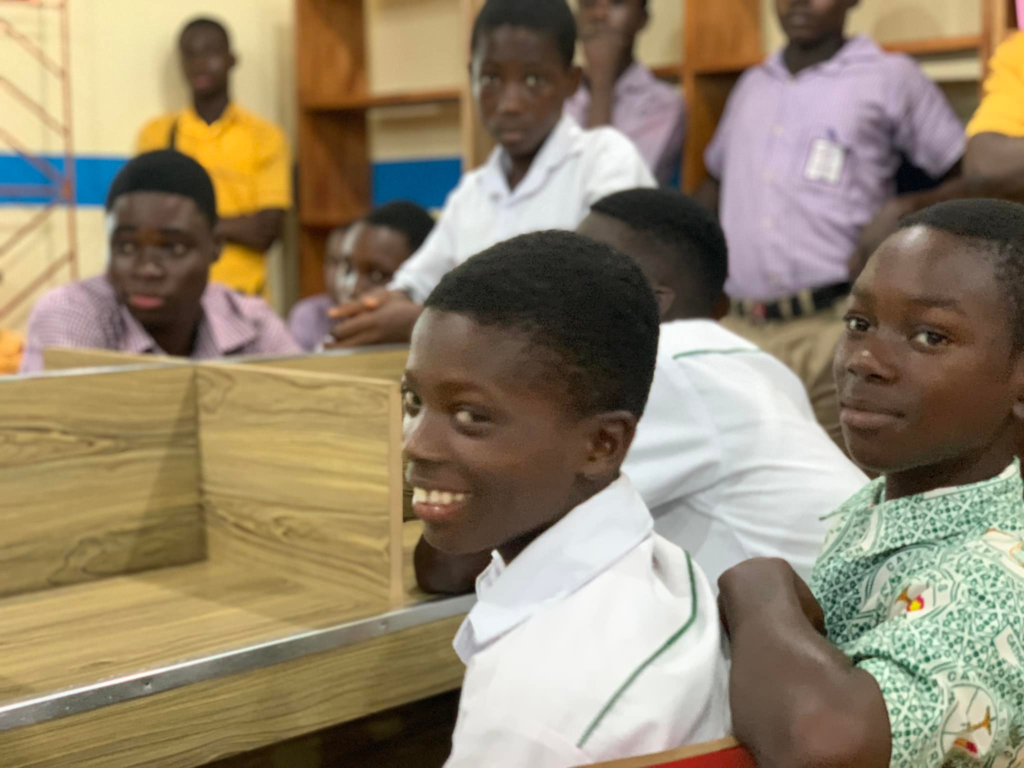 Ato Nketsiah , Takoradi
Bramcom Media Network / Ghnewslive.com