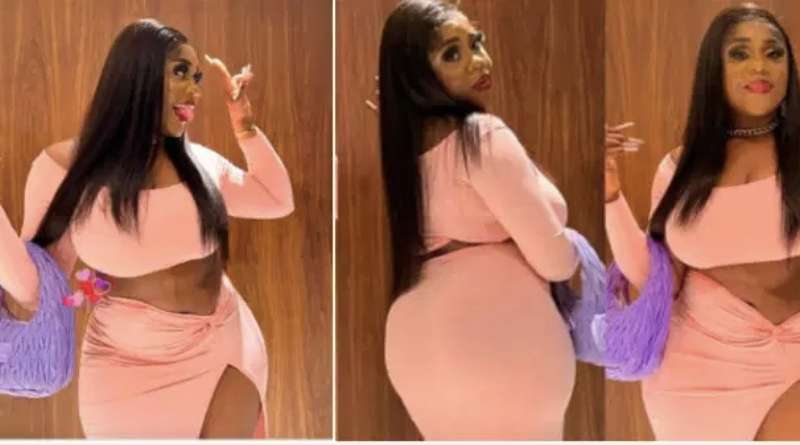 Ada Jesus, a prominent Nigerian Instagram comic, recently polled her followers on whether they would want to eat dinner with her or receive $1 million in cash.
Ada Jesus released some new images of herself dressed extremely elegantly after making her first proclamation. Those who followed her and read the message were forced to reply quickly.
READ ALSO: SHS LOVE: Young girl caught forcing to kiss boyfriend during class hours (+VIDEO)
In her most recent post, a fresh, gorgeous hairdo matched her already stunning appearance. She applied makeup that was both tasteful and complementary to her skin tone.
She arrived in a gorgeous gown, dressed to the nines. She wore high heels and carried a handbag that matched her figure while striking various positions for the camera.
"Dinner with me or a million dollars cash," she captioned her image. This caption drew the attention of her fans, who responded with their thoughts.
Judging by the comments and reactions on her post, it is obvious that her followers are impressed with her outfit, as they reacted positively to it, while others who found her caption interesting also reacted differently to it.
SOURCE: Ghnewslive.com