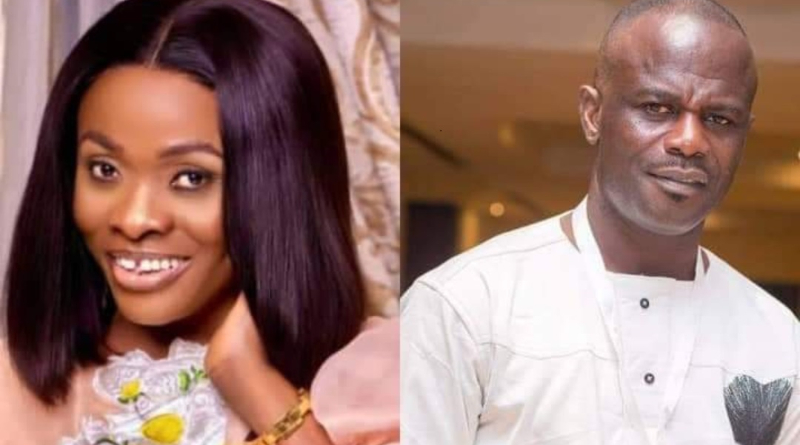 Diana Asamoah's contract termination With Her Former Manager
Emmanuel Anane Frimpong, the former manager of Ghanaian Gospel Musician Diana Asamoah, has claimed that Diana Asamoah's contract termination was a test that she failed.
READ ALSO: Diana Asamoah's 'Save The Date' Photos Hit The Internet, Set To Marry Ghanaian Musician, Dada KD
The letter terminating Diana Asamoah's contract with her production, Frimprince Music, went viral on social media in the early hours of yesterday and got a lot of people talking.
Emmanuel Frimpong, the owner of Frimprince production, revealed during an interview with Kumasi-based Angel FM that the contract termination was a measure to regulate the gospel musician and put her on the correct road in order to make peace with the record company.
Speaking to Ike de Unpredictable on "Angel Drive", Frimprince said, "I served her with the letter on the 4th of August and was expecting that she would have some kind of remorse or maybe something good will come out. I gave her three weeks and after three weeks, she responded very nicely and thanked me and sent me a copy".
Frimrince further added that "even after that, I was still considering something before making it public. The nonsense was still going on, so I decided to make it public.
In the statement released, Diana Asamoah has been banned from performing songs under the production which includes   'Wo Na Mani Agyina Wo', 'Mabowodin', 'Akoko Abon', 'Madansidie', 'Pentecost Gya', 'Momomme', 'Wo Damu Fua', 'Tetelesta' and 'Pentecost Soree'.
SOURCE: www.ghnewslive.com