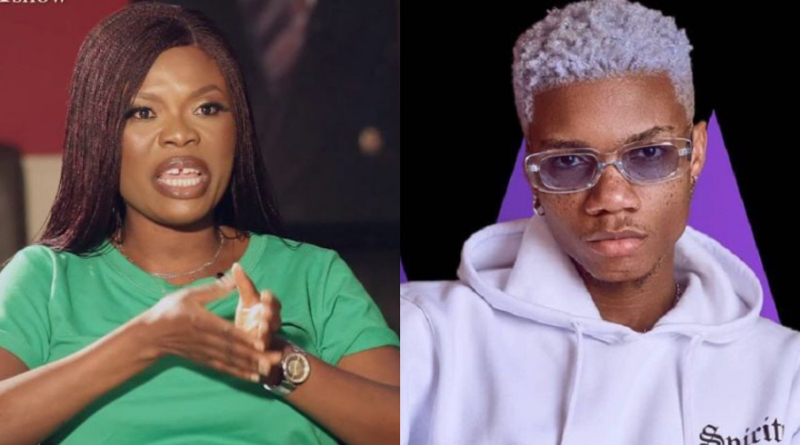 When Delay got into contact with a previous tweet KiDi had posted about her, she responded somewhat emotionally.
Delay had previously been labeled as illiterate by KiDi. He stated in a tweet that he believed Delay was illiterate at the time.
He had written; "I think Delay is an illiterate shruggs.
READ ALSO: "Mahama is useless" – KiDi said, Called Out For His Past Tweets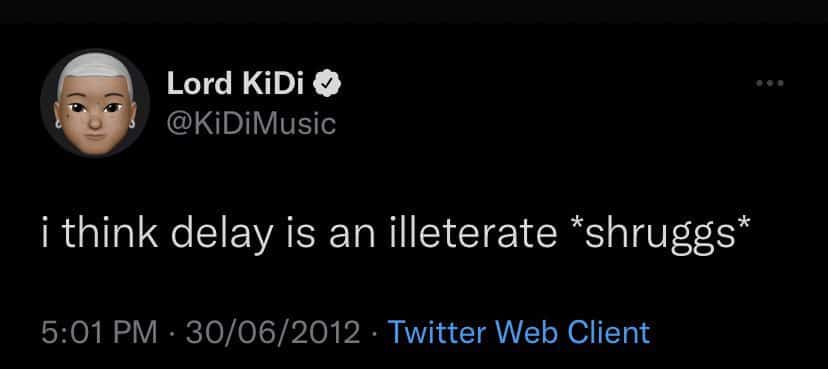 These words after several years have rubbed the scathing words of Delay who could not hold back but react emotionally.
She intimated that illiteracy did not force her not to become who she is thus Kidi's opinion about her did not determine the course of her life.
Delay also shared the link to an interview she had with Kidi on her show to prove that despite her illiteracy, she was able to have him on her show eventually.
Delay wrote:
Illiteracy is not a crime. I guess the end justifies the means after all. I made it in life so that's what matters! Click on the link below to watch my interview with Kidi!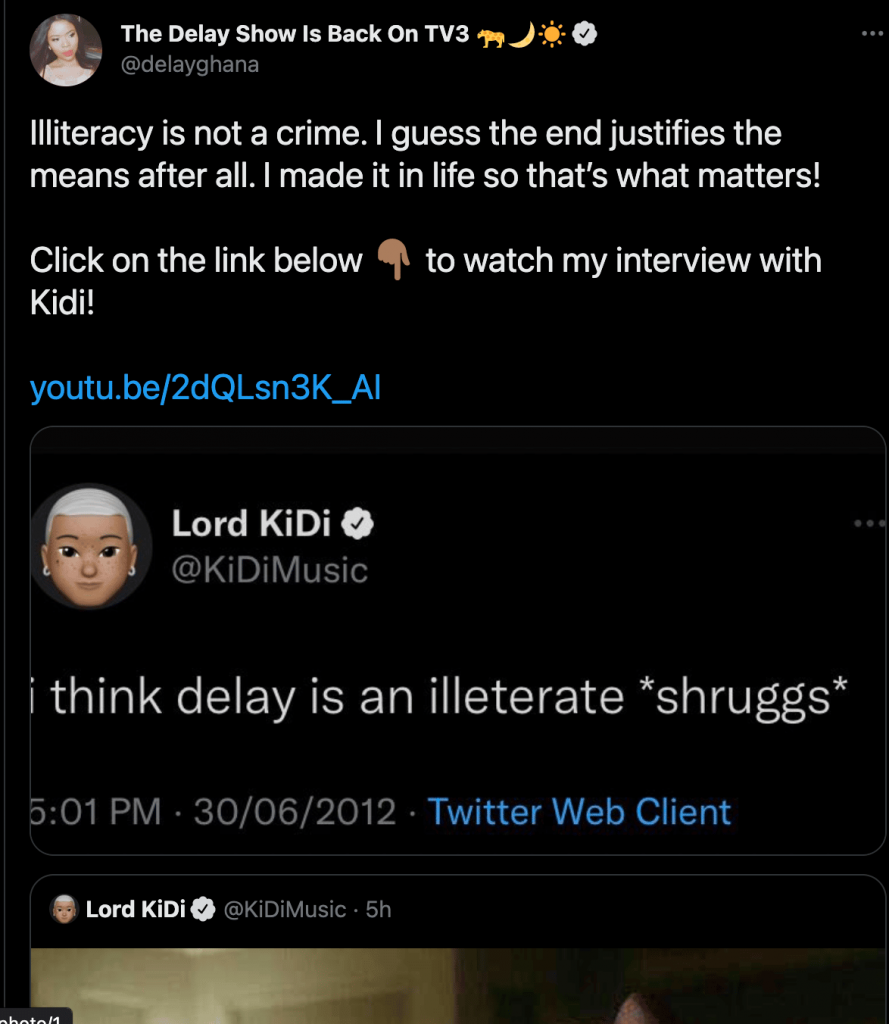 SOURCE: Ghnewslive.com