Delay Goes Emotional And Realistic About Her Unfulfilled Relationship
Delay Goes Emotional: Successfully established Ghanaian female media personality, Deloris Frimpong Manso, stylishly known in the professional media terrain as Delay, has made some enlightening revelations about her relationship life, as she expands on the somewhat difficult phase of her current dating status.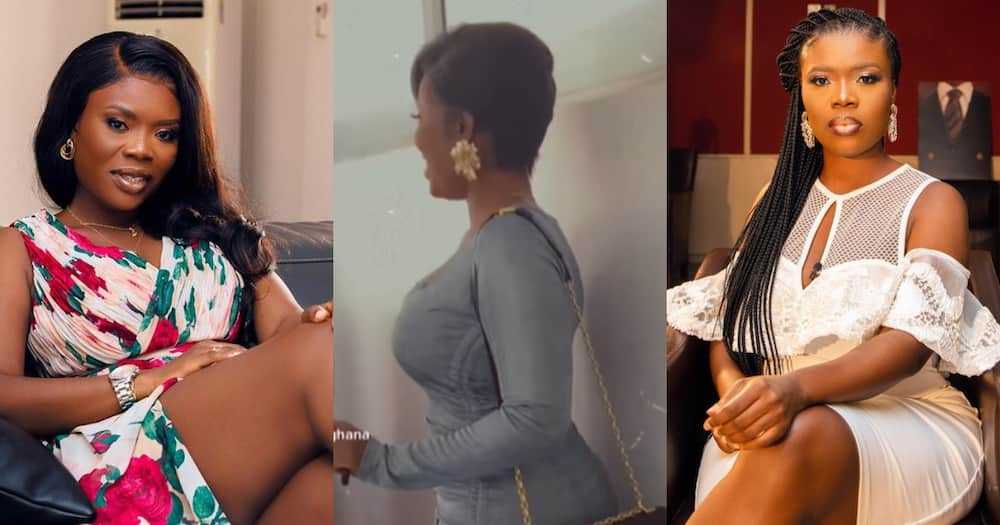 The 40-year-old self-made celebrity, went on social media, to express her dissastifaction and displeasure, with the current level of unengaging relationship responses in her life, given her socially impressive achievements as an empowering feminine who is emulated by several upcoming women, desiring to be independently respected in society.
In another Instagram post, Delay goes weeping over the undeniable truth, that being single is presently extremely difficult for her to adapt to, hence she currently needs a man like never before in her life.
In light of her complaints, a ton of online surfers and social media users have began to throw around questions, probing into the whereabouts of Amerado, whom she evidently has a romantic attachment to.
It is emphatically accepted among a ton of netizens, that Delay and Amerado are in an intimate relationship together.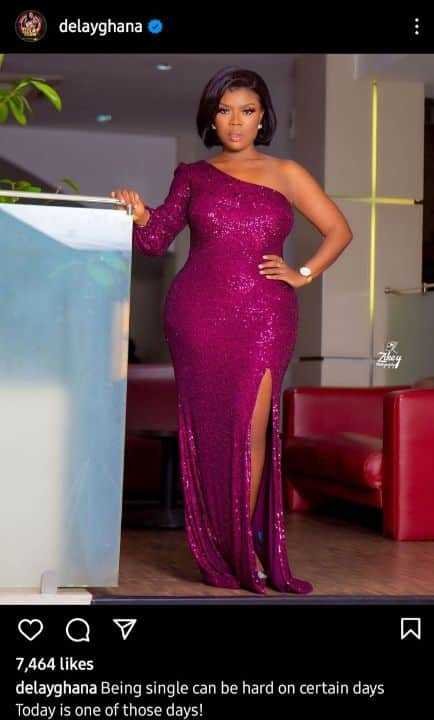 The two superstars have given web-based surfers, conclusive amounts of proof devoid of doubts or uncertainties, that they're still involved in a love affair, making them relationship partners.
They ordinarily post affectionate pictures of themselves on the web anytime they have a personal encounter with each other.
Delay has at long last given potential spouses the go-ahead to propose love and marriage to her, on the grounds that she feels lonely, and wants a man to give her companionship, affection, tenderly attention and above all, the promise of a long lasting bond.
SOURCE: Ghnewslive.com