Ghanaian Afro-dancehall maestro, Stonebwoy, made a humongous statement during the early hours of yesterday, October 11, 2022, when he exhibited his propensity for high expenditure, by acquiring for himself, a high stake cruise looking Bentley Spur, with a market price tag of $230,000, which is estimated at Ghc 2,429,568.20, approximately more than 24 billion old Ghanaian cedis.
The assertion that the multiple hit making genius is a modest artist ought to be completely disregarded for the last time, on the premise that him splurging such a colossal measure of cash on a itemized accesory, goes a long way of demonstrating his weighty monetary capacity.
Based on a video that surfaced via online platforms as of yesterday, Stonebwoy was spotted flaunting the dark shaded wheel drive, in a braggadocious manner.
In the video which has been generally shared on Instagram sites, Stonebwoy is sighted comfortably seated in the ride which's number plate was custom-tailored with the inscription, "1GAD."
Numerous celebratory sentiments flooded the remark space of the video, in light of the fact that the artist is presently living well off, given his previously harsh environmental considerations, that made his survival rates unbearably rough.
Nigerian artist, Davido, who has included Stonebowy on various featured songs, as well as the other way around, has taken to his IG story to praise his friend and colleague.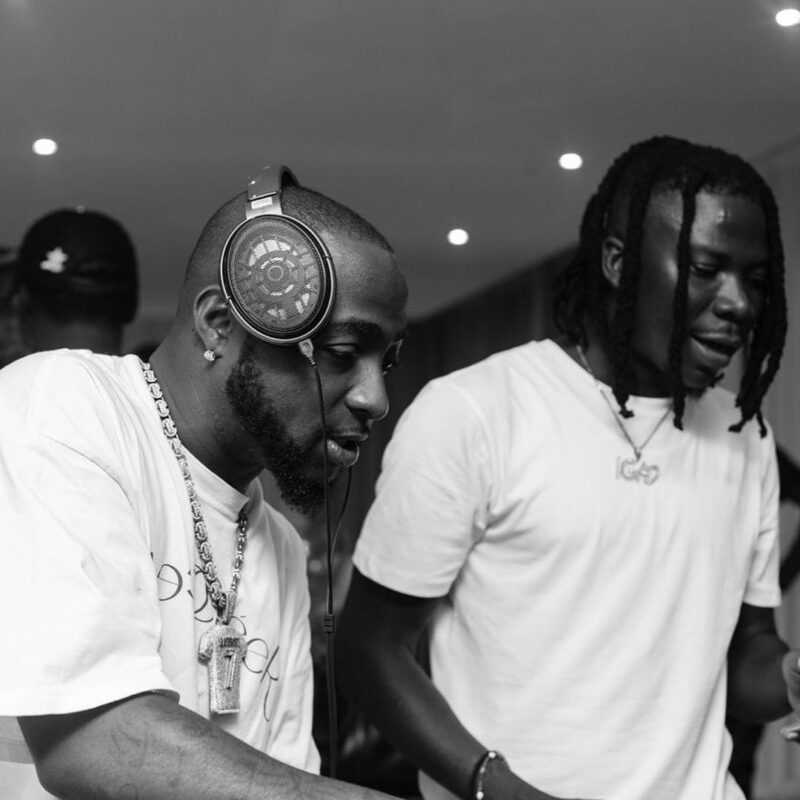 Sharing an unmistakable image of Stonebwoy's new car, Davido worded a caption that read; "Congratulations @Stonebwoy."
It is courteous, as well as honorable, for Davido to make such a welcoming remark towards his fellow industry mogul, as they both share similar experience of achievements, seeing as the two trending artists, recently spent quite a load full of cash on four wheel drives, for the purpose of social validation.