A man told his wife that she could k!ll their child who is deformed because he has been "spawned by the devil." This woman who gave birth to the deformed child is called Bajeneza Liberata, she comes from Rwanda. Her family and husband have abandoned her after she giving birth to the deformed baby. 
The man has heavily insisted he has no responsibility for this child and referred to it as the devil's spawn before walking out on her.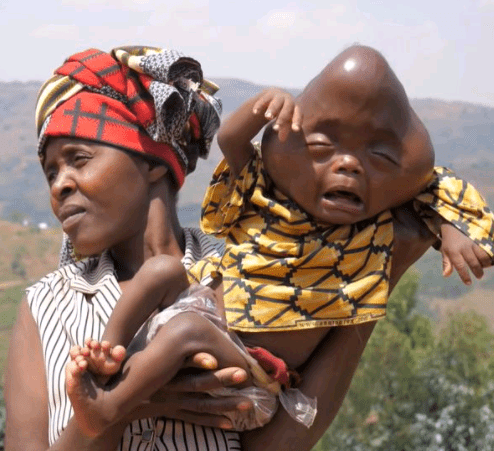 This situation left the mother stranded as she now struggles to care for herself and her child, alongside her other children. Bajeneza told Afrimax English that, she has given birth to several other children and had never experienced any issues. 
Bajeneza couldn't keep up with life in the city, but a good samaritan eventually offered to drive Bajeneza and her baby back to their village. But things didn't turn out right as her return to the village made other villagers torment her, they make fun of the baby and call it a monster and an "alien". 
Aside from taking care of the child, Bajeneza has been in pain and struggles to even co with the villagers and taking care of herself and her son who appears to be in a lot of pain. She said that she doesn't even know what condition her child is suffering from.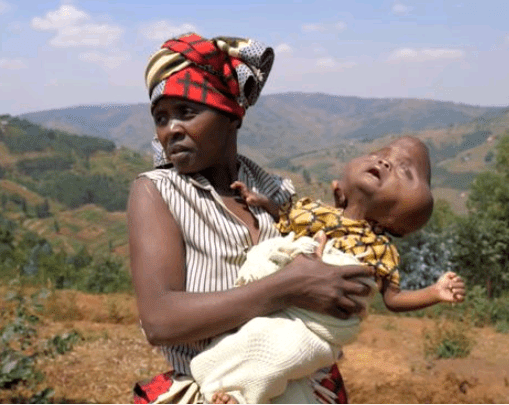 Now the good thing is, there is a GoFundMe page set up to raise money to send Bajeneza and her child abroad for treatment. 
It reads:
"This baby was born like this, people call him an alien because of the way he looks, his mother was abandoned by his father when his eyes landed on the baby at first sight. She struggles with him each and every day, she moved to the village and left her other children on their own in the city, to come to this village and seek help which she failed to find. She is now asking for help to take the baby abroad because in this country it's not possible. Please donate to save his life."
Read Also>>>> A 20-year-old woman from Eastern Cape gave birth to an 80-year-old baby girl
In other news:
A Man Covered With Thousands Of Bees On His Body
A man has risen to fame after been discovered in his community for owing the ability to walk with bees all over his body without being stung. We all know bees are very dangerous and you must always protect yourself before going closer to them.
The case is different with this man who describes himself as the only king of bees, he made it clear that he has been keeping bees on his body for the past 30 years and he started this when he was very little.
see video>>>