American rapper, DaBaby, has disproved any sort of doubts his critics or industry pundits may have, concerning his lyrical proficiency, by demonstrating beyond a doubt, that he's as yet, truly outstanding in the game, with a dope freestyle delivery over the beat of Burna Boy's song, "Last Last."
The rapper, whiles driving through Rochester in New York city via his tour bus, was inquired of as to whether he actually still believes he was the best rapper.
The 'Charlotte' rapper, in response to the question asked him, immediately answered with a fast spitting style of flow, in the wake of hearing the beat of "Last Last", which samples Toni Braxton's "He Wasn't Man Enough For Me", play over the speakers.
Ripping the beat into shreds with his incredible freestyle exhibition, DaBaby started his flow with a vigorous energy, as he went like;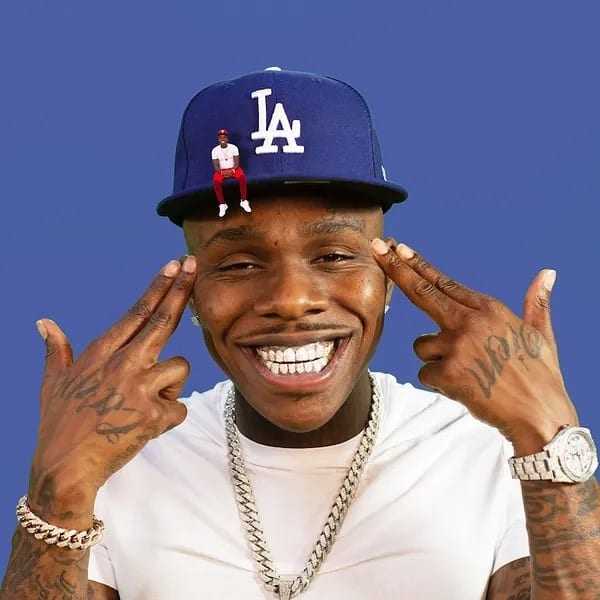 "You know it's Baby n-gga/ Aint the type when n-ggas get to hatin' to let it faze me n-gga/ They gone have to show me every time and aint no playing with me/ When they put the switch e're now and then you know it's staying with me."
From that point on, DaBaby spits a couple more additional bars, full of raw zeal, as he brags about his unparalleled rap qualities, coupled with his spotless swag, by stating that there are no other rappers out there, who have the stamina or enduring longevity to stand next to him, before finishing his verse, and afterwards, asked as to whether anyone had his chapstick.
In so doing, the rapper has cleared off any iota of condescending perception his critics or haters may have previously had about his ability to murder beats and stand tall amidst other lyrical contenders who might want to take away his hold and credibility in the rap game.