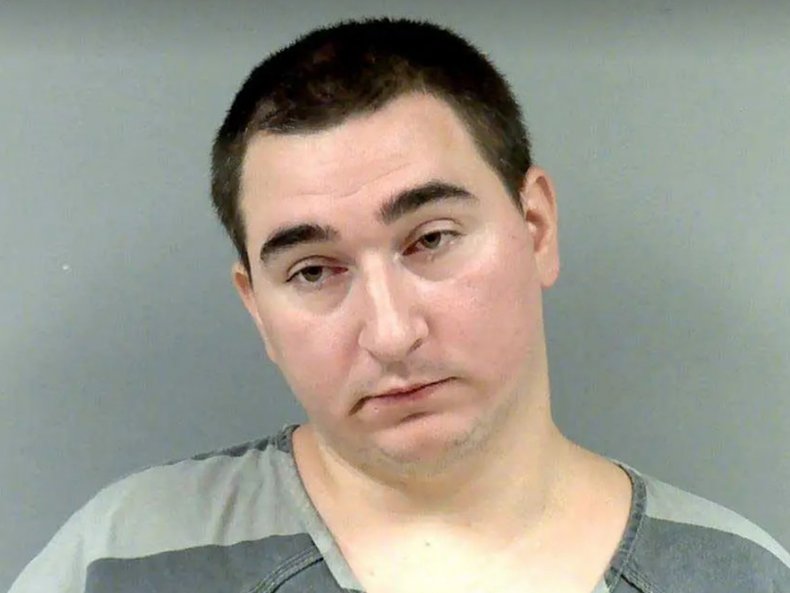 Child Rape Suspect Found Dead
Following a suspected murder-suicide, police in Ohio found the bodies of a child rape suspect and a relative of his accused victim on Sunday morning.
Both Wesley Thomas, 34, and a lady, 31, were discovered dead in Ashtabula County's New Lyme Wildlife Area.
Newsweek made the choice to withhold her identify since she was a relative of the alleged rape victim.
The victims were originally discovered at around 8.20 a.m. by a bystander who saw them in the natural area, roughly 13 miles south of Jefferson, next to a minivan.
Troopers from the Ohio State Highway Patrol responded and found each body appeared to have a gunshot injury, with a firearm recovered from the scene.
Police have not said which of the two they believe may have fired the gun.
At the New Lyme Wildlife Area, the bodies of Wesley Thomas, 34, and a woman, 31, were discovered by the Ohio State Highway Patrol. Jail in Ashtabula County
Nearly two out of three child victims are between the ages of 12 and 17, according to the Rape, Abuse & Incest National Network, the largest anti-sexual assault group in the United States.
In addition, RAINN stated that out of every 1,000 sexual assault offenders, 520 will be released pending trial. Sexual assault offenders frequently know their victim.
READ ALSO: R Kelly moved from Brooklyn Prison
Thomas, from Orwell, was arrested on June 14 after being indicted on rape charges, according to court documents. He pleaded not guilty, and was released on a $75,000 bond on August 19.
Under the terms of his release, Thomas agreed to wear a GPS bracelet, not to leave his sister's apartment, and not to have contact with the woman who was found dead with him in New Lyme Wildlife Area.
Ashtabula County Prosecutor Colleen O'Toole explained why Thomas had been allowed out of jail on Monday morning. She told journalists the 34-year-old had no previous criminal history and a risk assessment concluded he was unlikely to re-offend.
READ ALSO: Following a police arrest, a 24-year-old woman from Rwanda faces two years in prison for wearing a "shameful" outfit. (PHOTOS)
O'Toole said: "The issue of child sexual assault is always very complicated because the child was removed from the home, and he had no access to the child.
"Because he had no access to the child, he was considered—according to all of our evidence-based practices—as being a low risk to re-offend in the area of sexual assault, and he has no prior offenses that we have in our system."
She added: "We need to be honest, and we need to disclose what happened and we need to figure out if there was a failure somewhere, a system failure, or something else that cause these types of things to occur and that's how we improve as a community."
O'Toole said the rape charge against Thomas will be dismissed since he is now deceased.
The Ohio State Highway Patrol has been contacted for comment.
SOURCE: www.ghnewslive.com