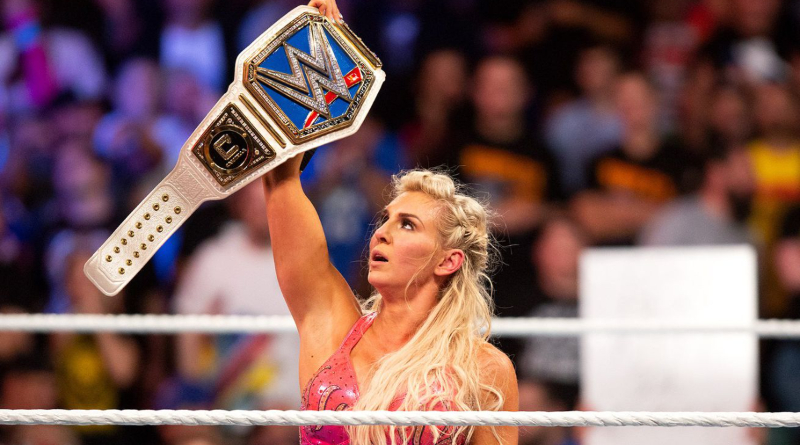 Ashley Elizabeth Fliehr who is widely known as Charlotte Flair is an American professional wrestler, born on April 5th, 1986 in Charlotte, North Carolina.
Charlotte Flair Biography: Early Life
Charlotte Flair was born in Charlotte, North Carolina to the popular retired wrestler, Ric Flair and his wife Elizabeth on April 5, 1986. Ric and his wife Elizabeth had a son called Reid who died tragically in 2013. Charlotte Flair has two half-siblings who are older than her and their names are David and Megan.
Charlotte grew up significantly distant from Ric Flair because he was absent during most of Charlotte's childhood years. The sad thing about her childhood life is that, after a few years of her birth, her parents got divorced and this gave her a troubled childhood. However, Ric Flair being a good father did whatever he could to compensate for his absence. He made sure to visit Charlotte whenever he was in town.
Charlotte Flair Career
Ric Flair took Charlotte to the ring for the first time during his ongoing feud with Vince Russo and David at a 'World Championship Wrestling' (WCW) event, at that time she was 13 years.
Charlotte became known after multiple appearances closer to the sing, in June 2000, at 'The Great American Bash,' she stood at ringside along with her brother, Reid, watching as their father fights David. Charlotte and his brother attacked Russo and handcuffed him and he interfered.
Charlotte signed her first official developmental contract with 'WWE' in May 2012. She trained for a year and made her official in-ring debut in July 2013 in a singles match, which saw her defeat Bayley. A few months later, she formed a "tag team" with Bayley and successfully won many "tag team" matches. However, in November, she attacked Bayley and established herself as a villainess on 'NXT.'
In May 2014, she earned her first championship title when she defeated Natalya in the finals of 'NXT TakeOver.' For the following few months, she continued with her feuds with Bayley, Summer Rae, and Paige. She managed to successfully defend her title in a one-on-one match against Summer Rae in July. In September, she defended her title again, against her arch-rival Bayley. However, she surprised the audiences when after defeating Bayley in an October rematch, she raised Bayley's arm, hugged her, and shook hands with her.
In February 2015, she finally lost her title to Sasha Banks, in a fatal four-way match. Her other two opponents in the match were Becky Lynch and Bayley. In July 2015, she challenged Banks for a title match which was accepted by Banks. Banks easily defeated Charlotte to retain the title and raised Charlotte's hand as a sign of respect. This ended the long feud between the two female wrestlers.
On the July 13 episode of 'Raw,' Lynch, Banks, and Charlotte were introduced to the main roster. In her pay-per-view debut, she participated in a triple threat match against Brie Bella and Sasha Banks. Charlotte won the match and became an instant fan favorite.
Charlotte Flair Net worth
Flair has a net worth estimated to be about $1 million.
Charlotte Flair's Marital Status
Flair is married to the Mexican wrestler, Manuel Alfonso Andrade Oropeza.
Charlotte Flair's Family & Siblings
Flair was born to Elizabeth Harrell and Ric Flair. She shares the same parents with her three siblings; Reid, David and Megan.
Why is Charlotte Flair famous?
Flair is signed to WWE, where she performs on the SmackDown brand under the ring name Charlotte Flair.
Charlotte Flair's Children
Flair has no children at the time of filing this report.
SOURCE: www.Ghnewslive.com