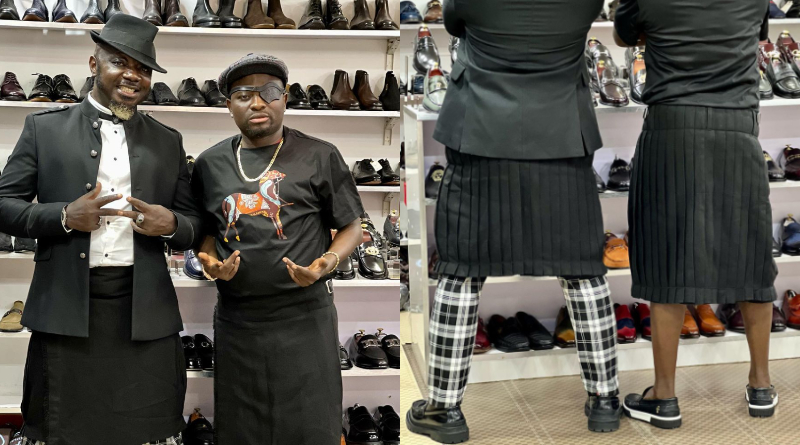 Ghanaian "I don't care" gospel musician, Brother Sammy has joined the skirt squad led by Osebo the Zara man.
New pictures that have surfaced on the internet show Brother Sammy happily rocking a skirt alongside Osebo The Zara Man.
READ ALSO: Brother Sammy Emotionally Reveals Why He Will Never Sleep With His Wife Again
Obviously, this is very inappropriate because Brother Sammy is a gospel musician hence he should behave in the manner of Christ.
Ghanaians on the internet who still can't believe that Brother Sammy will wear a skirt just to get attention has expressed their complete disappointment in him.
According to these critics, the controversial gospel singer should stop disgracing himself and Christendom because he's fast becoming a nuisance on the internet.
In other news, Brother Sammy has made it clear that his wife has been listening to the gossip people have been telling her and accusing him of trying to use her for sacrifice and also sleeping with other women which is all not true.
The second reason he doesn't want to sleep with his wife again is the fact that her previous pregnancy was ectopic and is scared she might get pregnant again and face the same fate as the previous one which he doesn't want to happen.
Brother Sammy then stated that his marriage has crashed but the joy and affection he had are all gone because of these reasons and it's really sad hearing him speak such on national TV.
SOURCE: www.ghnewslive.com