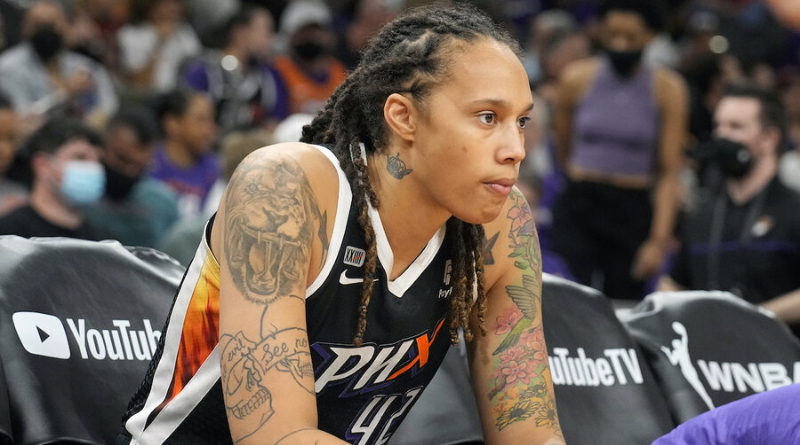 Brittney Griner Net Worth 2022
Brittney Griner Net Worth 2022 is $5 million. She is a professional basketball player from the United States. The WNBA league maximum annual compensation for Brittney Griner was $227,000.
The popular basketball player has occasionally played abroad for significantly more salary, than other elite WNBA players. As an illustration, she received $600,000 in 2014 to play for a Chinese squad for three months. She has made about $1.5 million playing in Russia in recent years.
She played professionally at Baylor University before joining the WNBA. She made history there by being the first basketball player in NCAA history to block 500 shots and score 2,000 points. Outside of the WNBA, Griner assisted in the triumph of the US women's basketball team at the Summer Olympics in Tokyo and Rio de Janeiro.
READ ALSO: Is Brittney Griner Trans Male Or Female?
Her Early Life
The youngest of four children, Brittney Griner was born on October 18, 1990 in Houston, Texas. She attended Nimitz High School as a teenager, where she earned basketball letters and participated in varsity volleyball as a freshman.
Griner assisted in the Nimitz Cougars' senior season run to the Texas 5A girls basketball state final, where they ultimately lost to Mansfield Summit High School. Griner had a single-game record of seven dunks in a game versus Aldine High School. She concluded her senior year with 52 dunks.
She also established a record for the most blocks in a single season with 318. Griner was recognized for her accomplishments by being awarded a WBCA All-American.
Personal Life
Griner came out as a lesbian in the early months of 2013. She is dedicated to redefining gender boundaries, and as part of her Nike endorsement arrangement, she frequently appears as the face of menswear.
Griner and Glory Johnson, a fellow WNBA player, were engaged in 2014. Both of them were detained on assault and disorderly conduct charges the following year. The couple nevertheless got hitched.
Griner and Johnson received a seven-game WNBA suspension shortly after their nuptials after entering guilty pleas to their disorderly conduct charges. It was revealed that Johnson was expecting twins in June of 2015.
The very following day, however, Griner moved for the marriage to be dissolved due to alleged duress and fraud. 2016 saw the divorce's finalization. Griner became engaged to Cherelle Watson two years later, and the two were later wed in 2019.
SOURCE: Ghnewslive.com