Ghanaian rapper/dancehall artist, Borax, has enlightened the music community on how his career got sabotaged by his friend and companion, in light of his preparation to re-enter the music scene with a new album.
Borax, a Ghanaian vocalist, assuredly claims that a close companion of his, significantly derailed his music career, by paying off conspicuous radio personalities and DJs, to intentionally silence his music from ever being played on Ghanaian airwaves.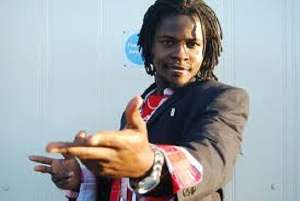 Dating back to the 2000s, when hiplife was predominantly a genre of appeal in Ghana, Borax, was one of the key artist at the time to have an impact on the culture. He had a portion of the industry's greatest stars on his shows, however at that point he strangely dropped out of the music production scene.
Borax, who has been preparing to make a grand comeback into the music world, made it a point to make a pass through with Giovani Caleb on the 3FM Drive to examine his new project, and dispel any confusion on a few remarkable issues.
As per the rapper/dancehall entertainer, a fellow singer had called media figure head, Bola Ray, who was then a radio moderator, and requested that he stop playing his tunes, in order for the said singer to maximize his profit, from his deliberately planned misfortune.
He said that another person had reached out to high-life artist, Daddy Lumba, and inquired as to why the legendary singer still involved Borax in his music deals.
Borax has made sense of his drawn out absence by indicating that he really requires some personal time to zero in on his self-improvement, whiles expanding his points and perspectives.
During his absence from music, he pursued other professional endeavors like earning a work routine at the Parliament House, and whiles focusing on scholastic opportunities.
SOURCE: Ghnewslive.com