Famous Nigerian drag queen, Bobriksy, has joined the numerous celebrity names who have taken to their various online media outlets, to extend their sympathies and condolences towards Davido and Chioma, whom until just recently lost their dear son, Ifeanyi Adeleke.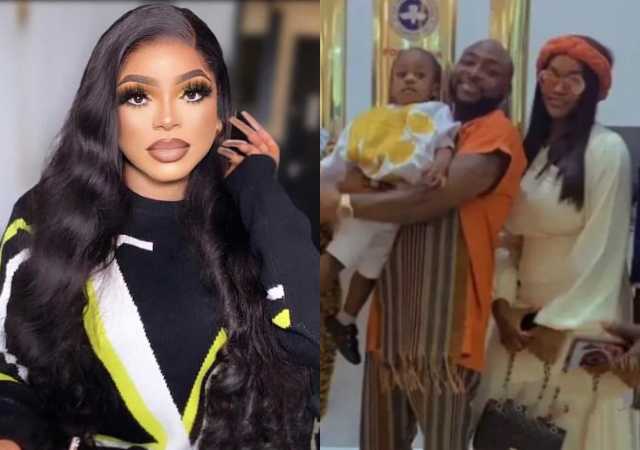 It was affirmed yesterday, November 1, 2022, that Davido's very own son with Chioma, whose name is Ifeanyi, had died as a result of him drowning in a swimming pool at his family's extravagant mansion.
After the shocking news surfaced on social media mediums, a ton of online observers and users, including internationally esteemed celebrities, dropped various sympathy messages on the internet to express their sadness.
Partaking in the commiserative and affectionate form of grieve with Davido and his family, Bobrisky has indicated that he had such countless positive intentions for the late Ifeanyi, and it disheartens his heart that he's no longer among the living.
In a Facebook post, Bobrisky, who has no connection or ties of any sort with the Adeleke family, shared that she was so affected by the misfortune, especially seeing as he had future plans for the young child.
Per his Facebook post, Bobrisky wrote;
"Ifeanyi why? I had so much plans for you,"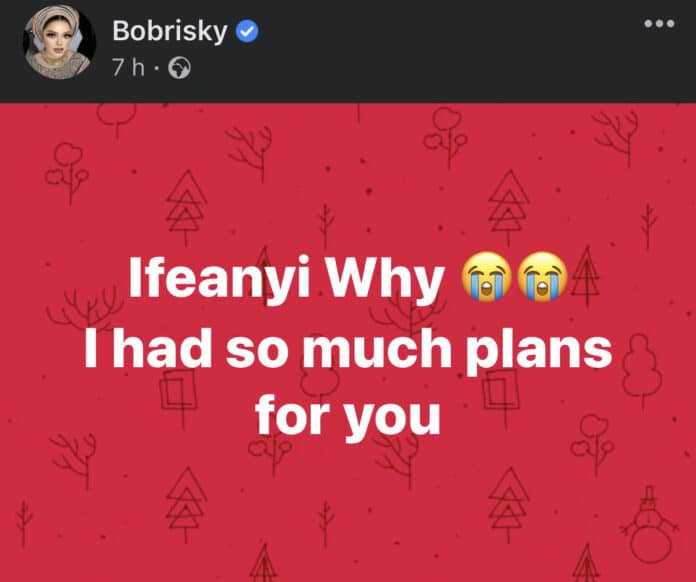 Bobriksy's strange expression of sympathy message, has been labeled as extremely inhumane by a great deal of social media observers.
More than a 100 remarks under Bobrisky's post, have so far been laced with massive criticisms made towards the Nigerian drag queen, for acting like a childish individual during this particularly dark period.
Peruse through the comments of various social media users who attacked Bobrisky for his unwarranted message of condolence.