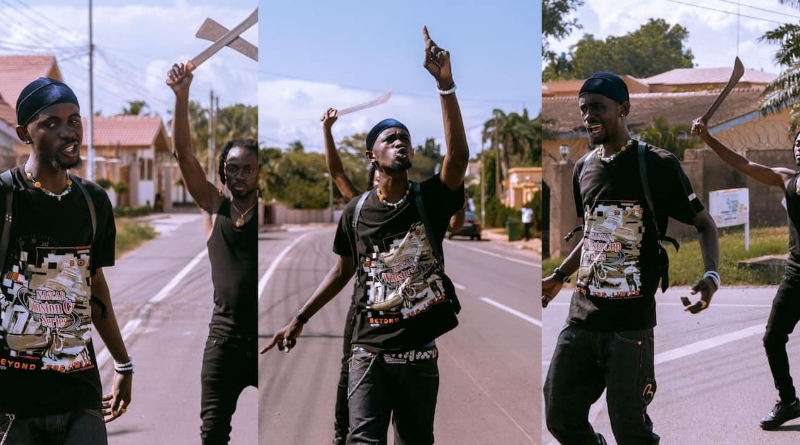 Black Sherif, a promising Ghanaian hiplife/drill phenomenon, has denied being a detrimental influence on young people as has been widely reported.
Rumors have it that Black Sherif has a negative impact on young people. After numerous individuals critiqued his song "Kweku the Traveler," these stories started to circulate.
The singer received harsh criticism on social media after using the "f" word and discussing consuming weed in his song. He has passionately refuted the unfavorable reports, nevertheless.
READ ALSO: As Black Sherif shocks Adisco with a crazy performance, a diminutive pupil steals the show [Video]
"Oh. no. Why? Oh, no I'm not a negative influence on the youth. See, I'm trying my best to make it with my creativity so I had to break rules to reach here.
"When I pick a pen to write a song, what flashes back in my mind is what I went through as at when I was like 7 or 8 years old and that's what I try to write," he said on Kastle FM in Cape Coast.
"Songs that inspired me, that made me feel that I can do something, the words used in those songs are what I write but I don't mean it in a negative way," he told Amansan Krakye during a one-on-one interview.
"I want kids to see me and feel that anything I'm doing I can make a living out of this that's all I'm trying to do so I don't want to inspire people to go and do anything negative," he ended on the Kastle Entertainment Show.
SOURCE: www.ghnewslive.com