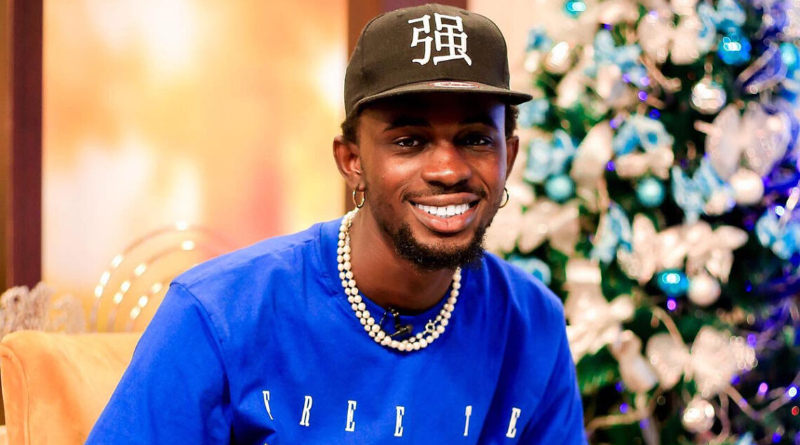 What You Need To Know About Black Sherif.
Black Sherif is a young Ghanaian rapper who appears to be taking over the music scene with his recently released freestyle 'Road To The Tape- 1st Sermon.'
In just one year, Black Sherif, whose real name is Mohammed Ismail Sherif, went from a viral sensation to one of Ghana's hottest music sensations, pushing R&B and trap music to new heights.
The artiste who has become a threat to poverty according to many Ghanaian music lovers came through the limelight with his major 'Money' hit song.
When he released Second Sermon, which was followed by a remix with Burna Boy, he achieved international recognition.
Kwaku The Traveller, released by Black Sherif in March 2022, topped various music charts. The song debuted at the top of the Ghanaian and Nigerian Apple Music charts.
Black Sherif was born to Mr Frimpong and Mrs Ante Marie on the 9th Of January 2002. He hails from the Ashanti Region in Ghana and was raised in Konongo town. Days after his birth, his parent gave him the name: Mohammed Ismail Sherif Kweku Frimpong.
The Frimpongs are a Muslim household and brought up Sherif in the same faith.
Spending his formative years in the Konongo district, Black Sherif was exposed to the harsh realities of life as the neighbourhood he resided in was a ghetto. And this played a role in the type of music he created later in life.
He grew up listening to Afrobeats sounds by Nigerian and Ghanaian artists via the radio. And this helped foster a love for music. Black Sherif's music journey began in his early teenage days when he started to make freestyle rap songs to the admiration of his friends in the neighbourhood and schoolmates.
He often participated in talent contests in Konongo and was a regular face at his high school events, where he would thrill the audience with a musical performance. In no time, he became one of the most popular teenagers in Konongo, and his fame spread to other parts of Kumasi.
Source: www.ghnewslive.com