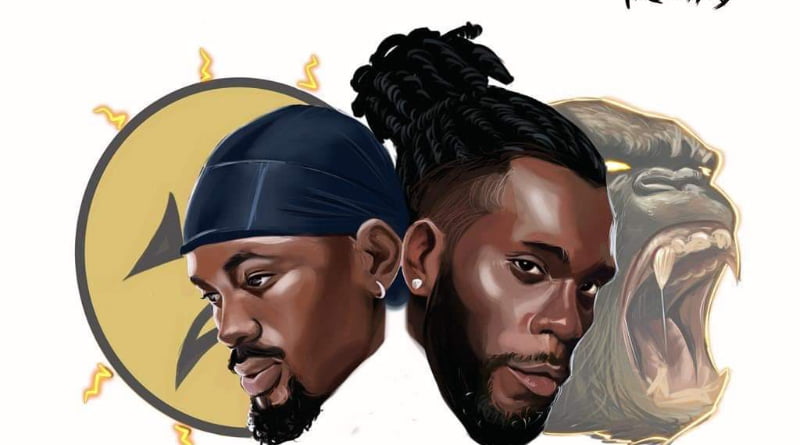 Ghanaian rapper and singer-songwriter,

Black Sherif

has partner the decorated

Nigerian

singer-songwriter Burna Boy for the remix of his Second Sermon.
Black Sherif has been one of the most listened to artists in Ghana, his 2021 has been a blissful one after releasing his first sermon which caught the attention of Ghanaians and the world at large.
The first sermon gave him the platform to bring more songs and he didn't disappoint as he dropped his second sermon which became the point for discussion. Remember that Black Sherif was struggling to break through but after several years of persevering for an industry breakthrough he finally got it on May 17th, 2021 the day he released his 1st Sermon Freestyle that lay the first stone of the Blacko era.
After enjoying the success of his hard work, the Ghanaian singer then became one of the guys that dominate the major leagues earning him co-signs from the likes of Sarkodie, UK-based award-winning Ghanaian producer JAE5, and other big names in the African music eco-system.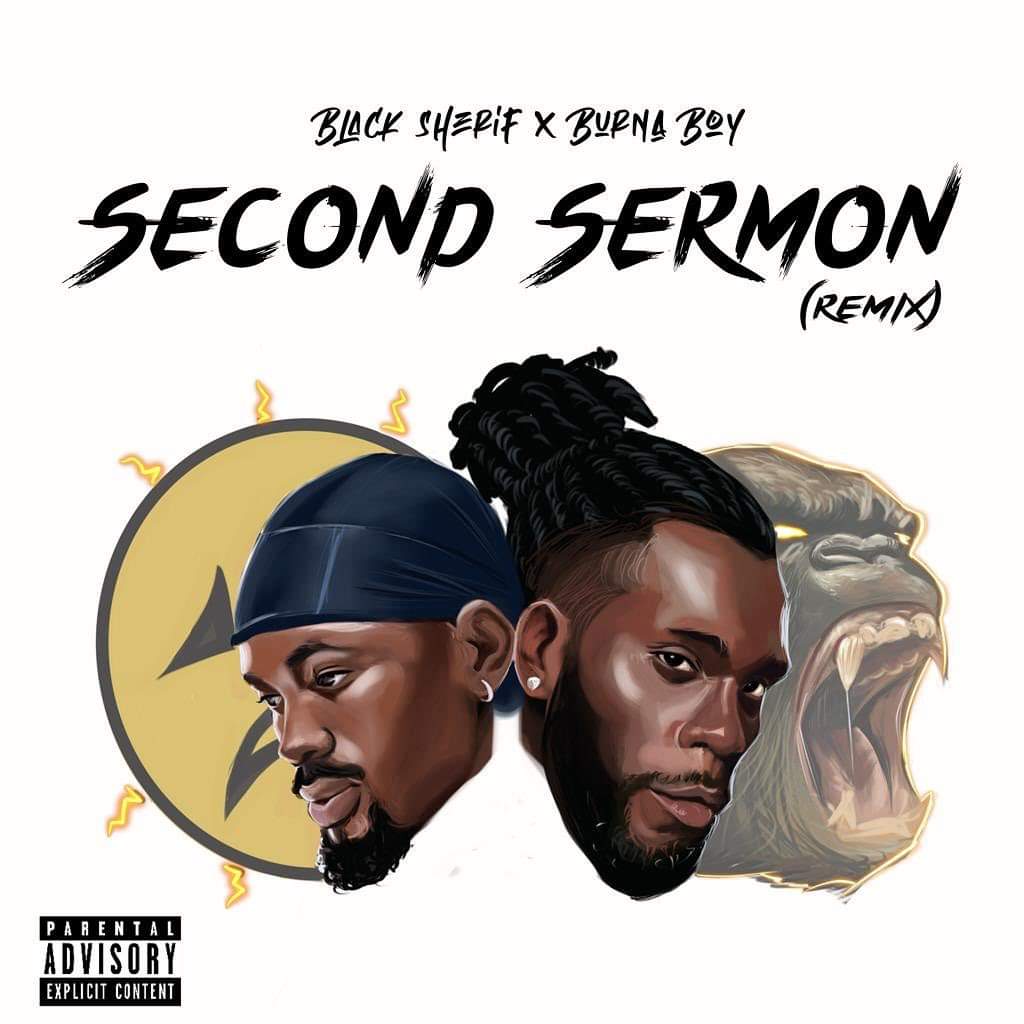 The success of this tune was predestined based on the outcome of the first freestyle. The 'Second Sermon' in its first week of release made a million streams on Apple Music, Audiomack, and Youtube.
Concurrently, Grammy award-winning singer-songwriter Burna Boy via his Instagram story posted a video of himself singing along to the record playing in the background. Subsequent posts were made by him weeks in similar fashion weeks after confirming his fondness for Blacko.
Taking into consideration the goings-on, we perceived a possible collaboration between the two that is, Black Sherif and Burna Boy. Just as presumed, Burna Boy on the 29th of October 2021, posted a video on his Instagram story, once again singing along to Second Sermon but this time with his verse in there. This garnered enormous traction on social through the numerous conversations been had by social media users.
As the year comes to end, Black Sherif and Burna Boy collectively drop the highly anticipated collaboration with sweet-sounding verses by both.
Furthermore, Ghanaian Stallion and Samsney still remain the engineers behind the production.
DOWNLOAD FULL AUDIO HERE>> Black Sherif – Second Sermon (Remix) ft. Burna Boy