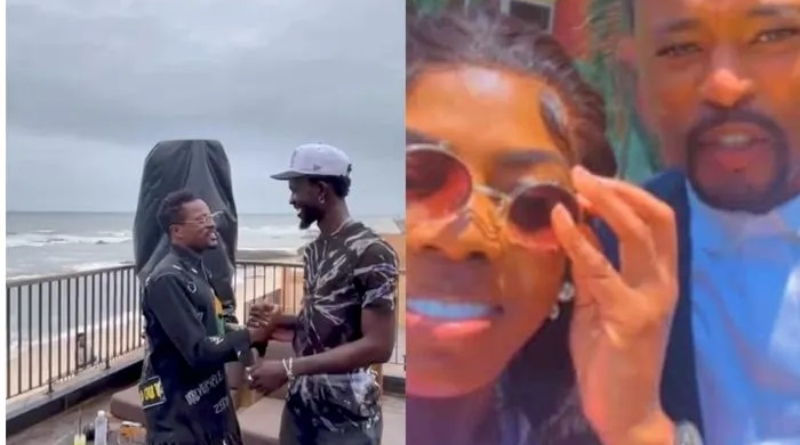 Black Sherif in chit-chat with Patrice Evra shortly after Nana Aba Anamoah taught him his song
Soon after teaching Patrice Evra how to sing Black Sherif's song, Nana Aba Anamoah teamed up with the former Manchester United player.
READ ALSO: Black Sherif Has Received Golden Club Plaque For 100m+ Boomplay Streams
Evra is in the country to promote his new book, 'I Love This Game,' after touring other African countries to highlight his first creative work since hanging his boot.
He stated shortly after landing in the country on Monday that he was overwhelmed by the response he received, which is unusual in all of the places he has visited.
"It's crazy. I didn't expect this kind of warm reception from all the Ghanaian people," an excited Evra said.
"It's my first time in Ghana and I'll remember that all my life. I love this game. I already feel the love. I've been to Nigeria and Senegal and I can tell you this is the best welcome. The next thing to try is the Ghana Jollof."
The former French international played for eight years for Manchester United, where he formed a strong alliance with Cristiano Ronaldo, the five-time World Player of the Year.
Before joining Juventus, the left defender won five titles there and 14 with Manchester United.
SOURCE: www.ghnewslive.com