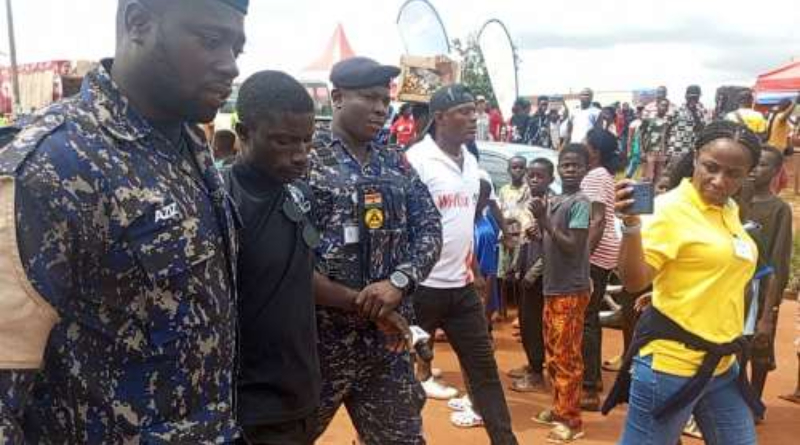 The Assin North by-election is already underway, and the police are upholding expectations and leaving no space for disorder.
A young man is seen being held by two large police officers at the just-ended Assin North by-election, the video has gone viral on social media. While being taken by the police, the anonymous young man wearing a black police uniform allegedly received a lot of hooting and yelling from several Assin North neighbors.
A military impersonator has reportedly also been detained with several weapons in his hands, according to a 3news.com story.
The security officers were alerted to his unusual behavior when voting began in Assin North, which led to the arrest.
However, the Assin North residents have been guaranteed by the Ghana Police Service of unwavering security and safety throughout the by-election scheduled for today, Tuesday, June 27, 2023.