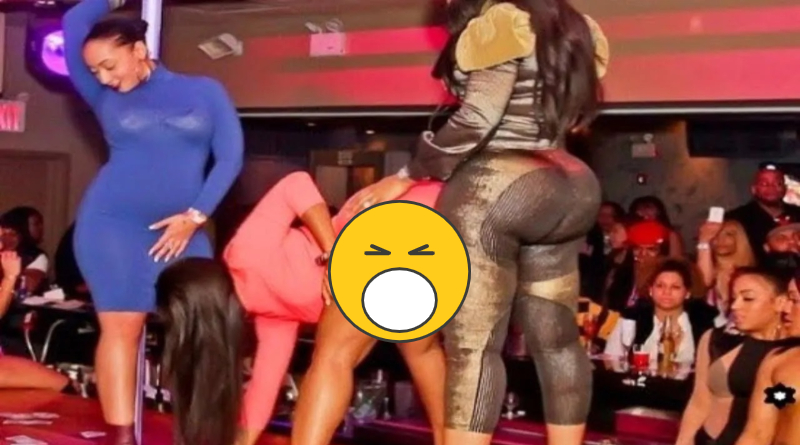 Ashawo Sues Client Who Got Her Pregnant
Some people will not cease to amaze us, the issues of these so-called 'Ashawo get interesting each and every day as they never ceased to amaze us despite knowing very well that the kind of business that they indulge themselves is somehow illegal in most African countries.
How can a 'sex' worker get pregnant for a client knowing very well that they should have used protection in order to avoid something like that or even STDs? And what interests me most is that she is even sure of the particular guy who got her pregnant and decided to sue him instead, is this not interesting?
One Zambian 'sex' worker who goes by the name Esther Kalema has filed a lawsuit against a client she met and had a one-night stand with about 2 months ago, claiming that the client, Mulenga, has gotten her pregnant.
Per the Zambian Daily report, Esther Kalema, who filed the lawsuit to magistrate Harriet, with evidence that she is indeed pregnant, is said to be demanding a monthly allowance of K500 for her upkeep and maintenance of her pregnancy.
But according to the 32-year-old client, George Kalema, he doesn't understand why the lady would finger him as the man responsible for her pregnancy, and for that matter, he is pleading with Magistrate Harriet to dismiss the case.
He said to the magistrate;
"Your honor, this woman here has never been my girlfriend. Yes, I slept with her at a fee, it was business. That is what she does. I just engaged her for her services as well, so how can she be pregnant for me".
According to sources, George is a married man. He did not deny the fact that he had something with the lady but insisted that it was just a one-night stand of which he paid her for her service afterward and for that matter, had no business with her again.
It is said that the incident took place in Zambia's capital Lusaka. Magistrate Harriet, who is sitting on the case could not give out the final verdict and for that matter, scheduled it for the next hearing.
SOURCE: www.ghnewslive.com