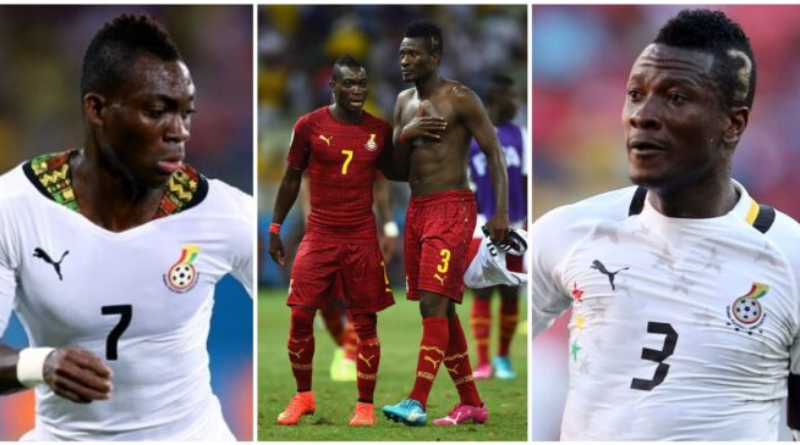 Asamoah Gyan shares a video with Christian Atsu
As a personal expression of sympathy for his former teammate, Asamoah Gyan posted a video of the final interaction he had with Christian Atsu.
The two of them performed a funny comedy routine while in the Black Stars camp, but considering the circumstances following Atsu's passing, the video has provoked emotional reactions, with netizens finding it difficult to control their tears.
READ ALSO: Turkey Earthquake: Former Chelsea forward Christian Atsu found dead, confirms agent
Christian Atsu's body is apparently being flown from Turkey to Ghana for his final voyage to the place where there is no return, as we have previously revealed.
Atsu, a winger for many European teams, including Newcastle United and Chelsea, as well as the Ghanaian national team, was declared dead early on Saturday.
Atsu's lifeless body was found under the rubble for more than 11 days, during which about 45,000 people perished as a result of the earthquake. Christian Atsu passed away on Saturday, February 18, 2023, at the age of 31.
His agent has regrettably verified this on social media in a fresh update shared today. The former Premier League player, who played for both Newcastle United and Chelsea, vanished on Tuesday, February 7, following the dreadful earthquake that rocked Turkey and Syria on Monday, February 6.
While conflicting claims about the player's location dominated tabloids throughout the world, the discovery of his death early on Saturday morning has brought sombre confirmation of the dreadful news by his agent.
He scored a last-second winner for his current club Hatayspor against Turkish Super Lig rivals Kasimpasa on February 5 at home, just hours before the awful incident occurred. In September of last year, Atsu switched sides and was there in Antakya when the earthquake that occurred earlier this month occurred.
His agent, Nana Sechere, said: "It is with the heaviest of hearts that I have to announce to all well-wishers that sadly Christian Atsu's body was recovered this morning My deepest condolences go to his family and loved ones. I would like to take this opportunity to thank everyone for their prayers and support.
"I ask that whilst we make the necessary arrangements, that everyone would please respect the privacy of the family during this very difficult time."