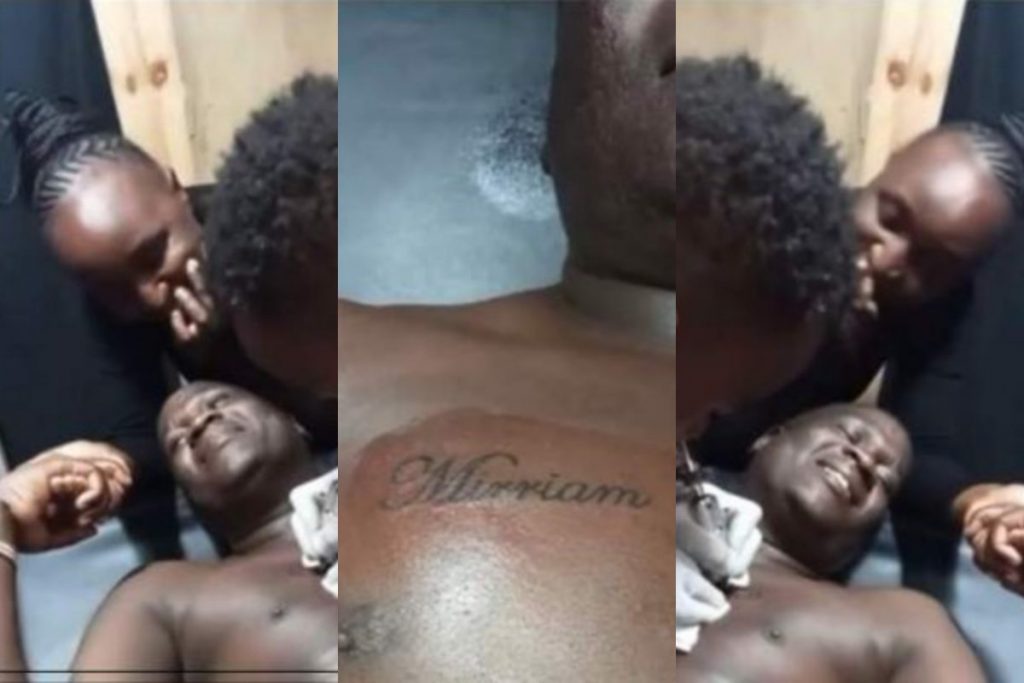 Sugar Daddy takes over the internet after a video of him doing tattoos of his

side chic

's name on his chest.
A particular sugar daddy has taken over the internet today and it's all about what he was seen doing for his side chic. The old man we are talking about here is an allegedly married man who is cheating on his wife but this time he has gone to the extreme to demonstrate his true love for his side chic as he boldly inks her first name on his chest without any sense of dignity.
It has become a norm for most married men to seek extra-marital affairs behind their wives. In most cases, these men tend to hide their girlfriends from their wives just to avoid trouble at home, hence they show no sign of even seeing other women even when it is so clear that they are doing so.
READ ALSO: VIDEO: Sugar Daddy Runs Away From Camera When A Young Lady Tried To Show His Face
Well, a video making rounds on social media captures the moments a married man who might probably have kids tattooed the name of his side chic on his chest without any fears.
In the video, the man was accompanied by his side chic by the name of Mirriam to tattoo her name on his chest to prove his love to her.
Watch the video below:
Article from Ghgossip.com