Black Stars skipper Andre Dede Ayew has responded to the wild criticisms from Ghanaians regarding his brother, Jordan Ayew in the ongoing 2022 FIFA World Cup competition.
Perhaps the most lambasted player in the Ghana Blak Stars team so far, as far as the current World Cup competition is concerned, is Jordan Ayew.
Numerous Ghanaians are of the assessment that Jordan Ayew isn't fit to be placed in the Black Stars team , for an entire hour and a half (90 minutes).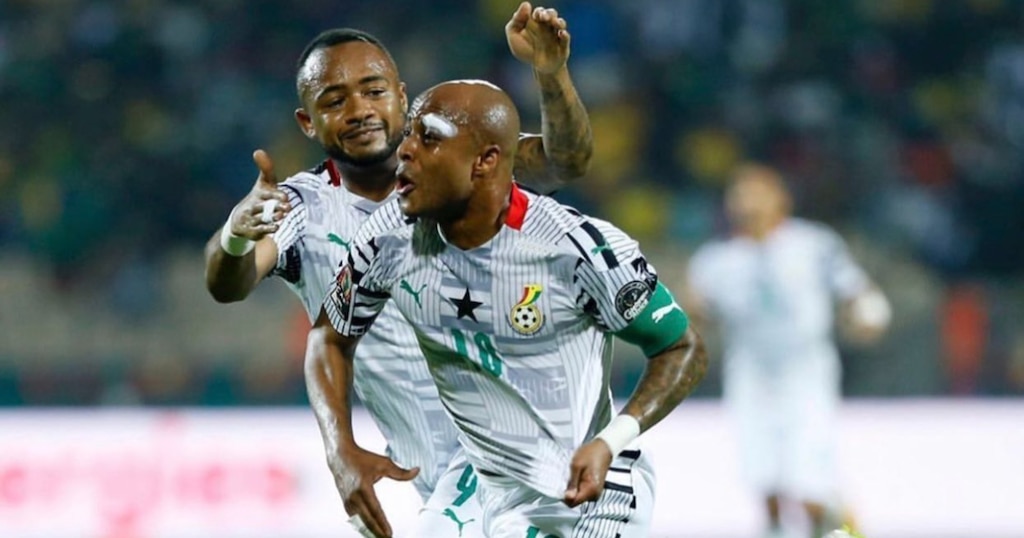 In the match against Ghana and Portugal, Jordan was roasted during the 13 minutes of his performance on the pitch last Thursday. Jordan lost possession of the ball multiple times when he was brought into the match to play the final 13 minutes leading to the last whistle blow.
Nonetheless, responding to the analysis from people in general about his brother, Andre Ayew expressed that his brother is great at what he does and that numerous Ghanaians know his quality however they decide to disregard it and focus on his errors to render judgment on him.
Expressing his opinion on the issue, he said, "It's not the first time (that Jordan has played well)… I think he's just someone that people just want to speak bad about but they in their hearts know the kind of quality that he is…".