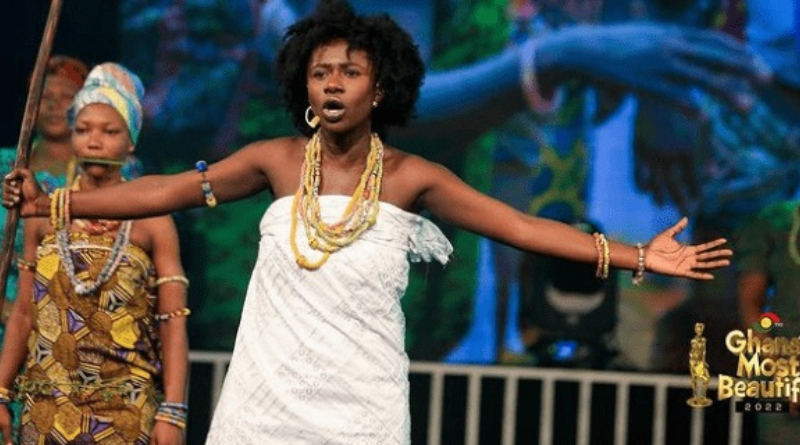 Amoani has won the first Most Eloquent on GMB 2022 after her first appearance on the GMB stage turned out to be successful.
When Amoani made her first appearance on Ghana's Most Beautiful (GMB 2022), one couldn't help but love her bold and passionate performance.
Amoani was disguised as a Jlama dancer while she lectured the audience on the Krobo tribe's dance. Her delivery was smooth and persuasive, backed by combative gestures that represented the maidens' vigor and vigor.
To vote for your favorite contestant, dial 71313* or download the TV3 reality app.
Meanwhile; Fans Have Already Tipped Teiya To Win The Crown This Year.
Ghana's Most Beautiful(GMB) has gradually become a flagship beauty and cultural pageantry of Tv3. This year Many social media users are tipping Teiya to win the crown.
Since its introduction in 2007, GMB has consistently and successfully brought excitement and education to its viewers every Sunday evening.
Tv3 unveiled the 16 pulchritudinous GMB 2022 contestants who are going to battle it all out week after week for the covetous crown. This grand event heftily laden with Ghanaian unique culture came off today at the Kumasi Cultural Centre in the Ashanti Region.
This year's GMB promises its fans nothing but the very best. The 16 outdoor beautiful ladies each representing the 16 administrative regions of Ghana are going to thrill the viewers week in and week out for 13 weeks.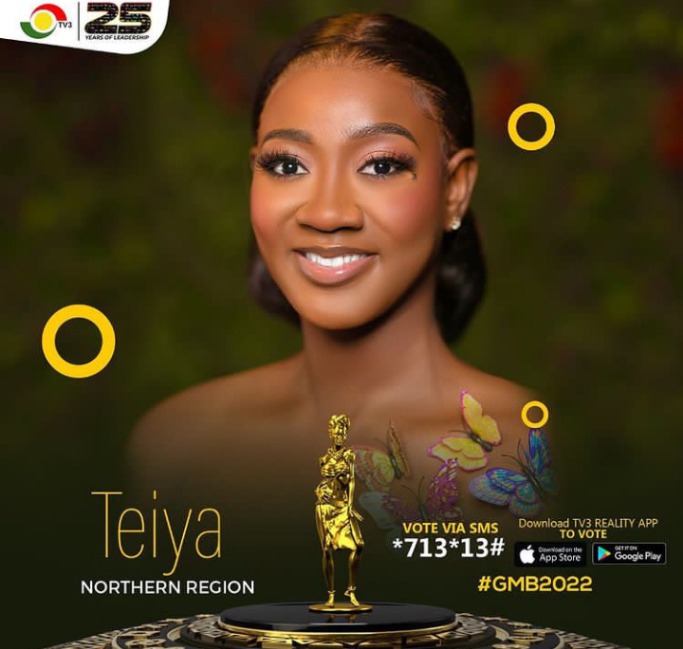 Albeit the main competition is about to kick off, most lovers of GMB have started tipping Teiya, the Northern Region representative to win the enviable crown. According to them, she is the most beautiful among the contestants and she had made a great wave in another famous beauty pageantry like Miss Ghana. Others are of the view that she already looks like a queen and hence deserves the GMB crown.
However, these are only the opinions of people, the showdown will decide who clings to the bragging right as the winner of GMB 2022. The answer to the question as to who wins the crown this year remains with time. Time will indeed tell!
SOURCE: www.ghnewslive.com